Crystal Reed's Comments About A 'Teen Wolf' Spinoff Are A Lesson In Knowing Your Worth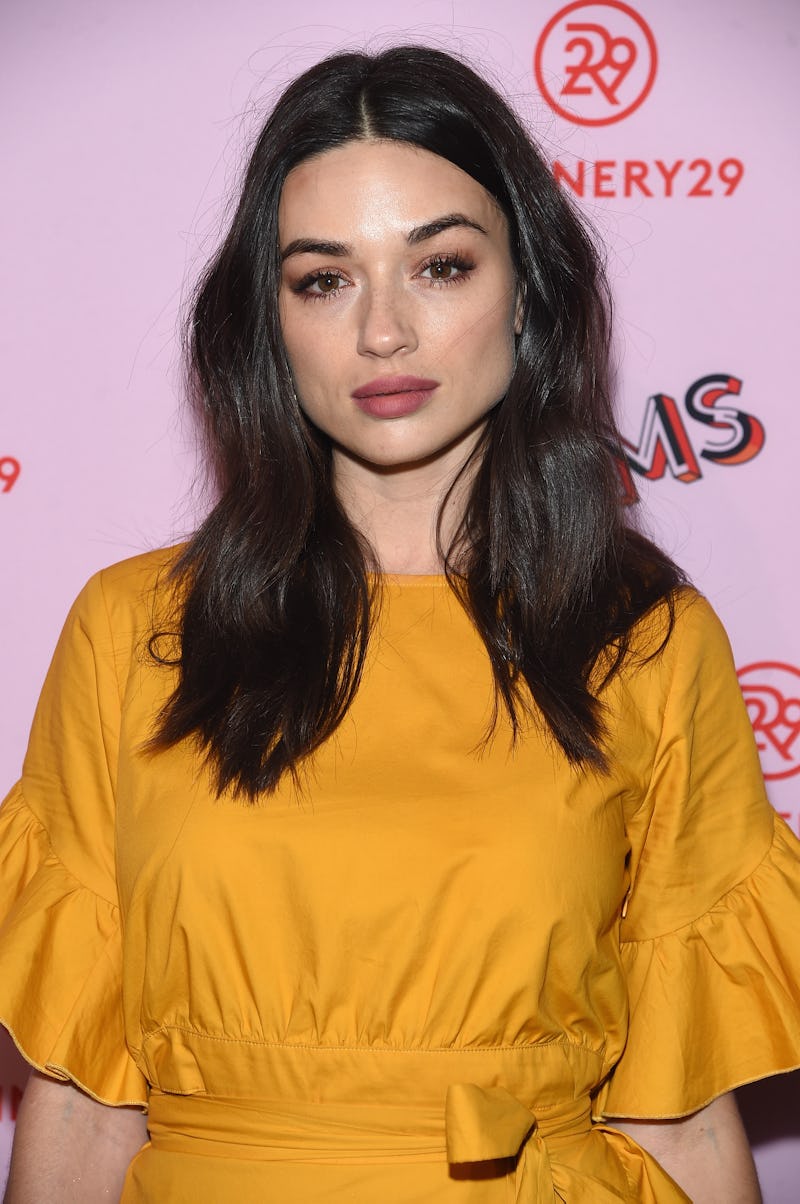 Jamie McCarthy/Getty Images Entertainment/Getty Images
If you've been tapping your foot and looking at your watch since her character was killed off, Crystal Reed's comments about a Teen Wolf spinoff will be right up your alley. The 32-year-old actor puts the ball firmly in MTV's court to begin production on a follow-up, with a mic drop of a statement to TV Guide. Reed played Allison Argent on the hit series for three seasons before the hunter met her tragic end, and when the outlet asked if she'd consider revisiting the role, her answer was unequivocal:
"I would love that. I was really excited when they asked me back to play a different character. If you look at MTV, 'Teen Wolf' is the most successful scripted show so I think they'd be silly not to."
Did you hear that, everybody? If you're gonna hint that you have interest in signing on for a spinoff, then this is the way to do it. State your interest, highlight the good work you've done for the series in the past, and drop some knowledge about Teen Wolf's ratings. According to Deadline, the Season 6 finale was up 122 percent from the Season 5 finale in MTV's target demographic, that coveted 18 to 34 age group. In other words, they went out on a high note, which really leaves the door open for a spinoff. Wink wink, nudge nudge, crossbow tilt.
So at this point, if MTV doesn't take the initiative and throw something into development, that's really on them. Reed has made it clear she's on board, she's given a compelling pitch as to why it's a good idea, and now it's on the network. Although she is kind enough to give them an excuse for why they might be dragging their feet, saying in a previous BuzzFeed interview, "[Teen Wolf] is kind of [creator] Jeff Davis' baby, but I think he needs to take a break from it for a moment. If he did [make a spin-off], it would be brilliant I'm sure."
We should all be very impressed, because the Gotham star is really covering her bases here. Just one more reason to love her — as if you needed one after her run on Teen Wolf. Her death on the series was over three years ago, in March 2014, but the fanbase hasn't let one of their favorite characters go quietly. In fact, they were so attached to her that when it came time to introduce a member of the ancient Argent clan of werewolf hunters, producers picked Reed to play her. That was Marie-Jeanne Valet, who made her reappearance on the series in February 2016, in a flashback-rich episode called, "The Maid of Gévaudan."
But rooted as she was in 1700s-era France, there wasn't much opportunity to loop Marie-Jeanne's story into the modern Teen Wolf arc, so fans had to settle for a single episode. As did Reed herself, as she told BuzzFeed in that same January 2016 interview. She said,
"Allison was so close to me and a big bone of contention was that she never had a funeral. It's almost like the closing of a casket would be the end of her story and I wanted to be able to give that to fans. Sometimes I read comments on my social media and the passion is still so strong … it feels like a whole lot of love all the time in the best way possible. It never ceases to amaze me, really."
Well, you made a big impact, so don't expect people to get over it anytime soon. Reed has done her part to create a memorable character — two of them, in fact — and she came correct with her Teen Wolf ratings stats. So now it's up to MTV to decide what they want to do with those pieces of information. Cross your fingers that the answer is "start production on a spinoff," starting immediately, and that Reed is at the place of honor, right in the center.