Dallas Police Fired The Officer Who Killed A Black Man In His Own Apartment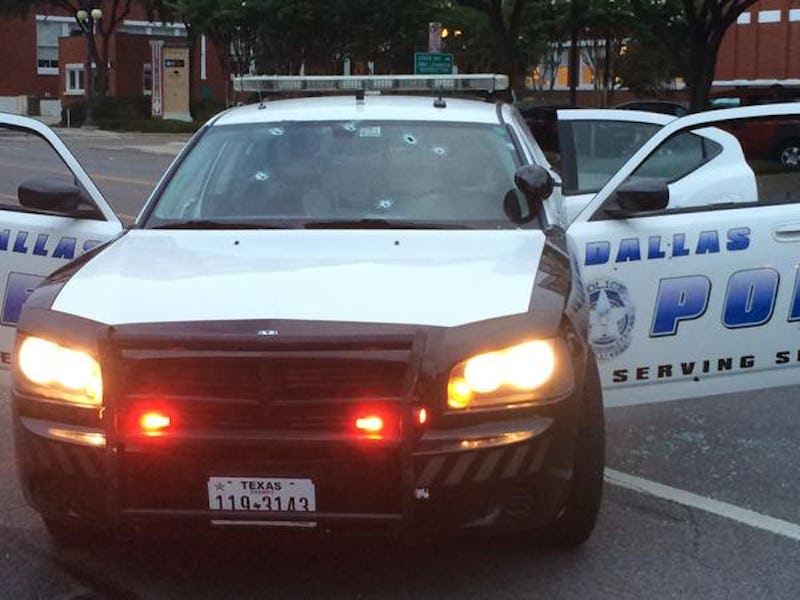 Handout/Getty Images News/Getty Images
Following many calls for action against the Dallas police officer who shot a neighbor in his own home, the Dallas Police Department fired Officer Amber Guyger. The department announced the news Monday on their own Twitter. Guyger had been on administration leave since the shooting on Sept. 6, when she entered the home of 26-year-old Botham Jean and killed him, claiming she mistook his apartment for hers and thought he was an intruder.
The department, in its statement, said Guyger was terminated during a hearing on Monday. An Internal Affairs investigation concluded the officer had "engaged in adverse conduct when she was arrested for Manslaughter." The statement said she could appeal her decision.
The news came as a surprise to many, given that Police Chief U. Renee Hall had said just days ago that Guyger would not be fired. As recently as Thursday, Hall said that firing Guyger could get in the way of the criminal case against her, if she were compelled to give a statement to the administrative investigation.
"We cannot let the criminal case be determined on a 'technicality' rather than the facts," Hall said at the time. "An exhaustive and thorough criminal investigation is essential, and as soon as we are assured that conducting an administrative investigation will not impede on the criminal investigation, we will proceed."
Guyger's ultimate charge could still change. The shooting is being investigated by the Texas Rangers, who will then hand over their findings to the Dallas County District Attorney. The district attorney's office is also undergoing its own investigation into the shooting. Once that investigation is over, the charge, currently manslaughter, could change to murder.
Dallas County District Attorney Faith Johnson is one of the few district attorneys in the country that has pushed for a murder charge and won a conviction against a police office. Roy Oliver, a former officer, killed 15-year-old Jordan Edwards last year . He was sentenced to 15 years in August.
Johnson said in the days after the shooting that she would let the grand jury decide the final charge. "Trust me, we will present to the grand jury everything that we can possibly present to them," Johnson said.
Race is seen a factor by some, including the victim's family. Jean's mother Allison Jean said in the days following, "If it was a white man, would it have been different? Would she have reacted differently?"
Johnson has spoken out on the charged atmosphere across the nation as many police officers — most of them white — have been acquitted or never charged in the death of unarmed men, many black. She told Here & Now's Jeremy Hobson that with so many cases failing to get a conviction, "People were really losing faith in the criminal justice system."
She has suggested her office wants to stop that, even if she can't talk the specifics on this case. "We are here for justice equality," Johnson said. "So it's not that we are trying to prosecute a police officer, just say, 'Hey we're going to go out there and prosecute police officers.' We're just simply saying we want to prosecute anybody who's going to break the law, whether you're a police officer or a non-police officer."
There is no timeline immediately available for either the Rangers' investigation — or the grand jury hearings.