Dean's Post About His Mom's Breast Cancer Battle Is So Important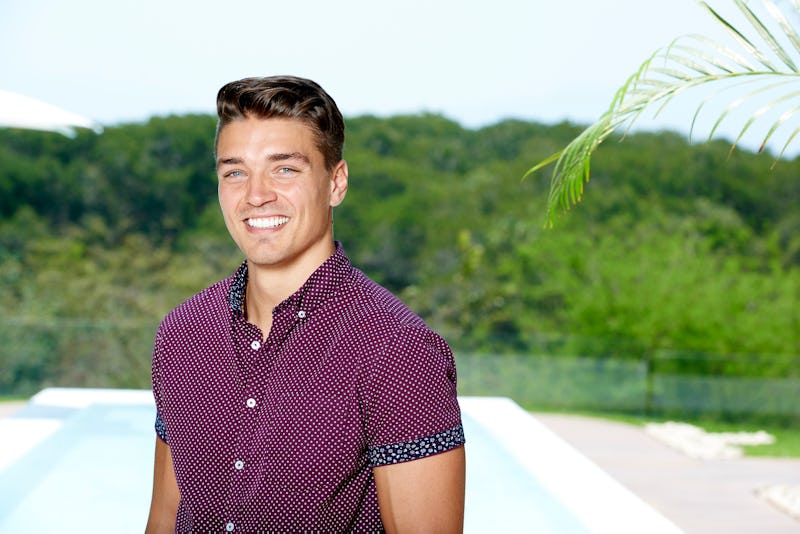 ABC/Bob D'Amico
Bachelor in Paradise's Dean Unglert stole hearts when he appeared on Rachel Lindsay's season of The Bachelorette. But during the show, he tackled some emotional family topics, including the heartbreaking story of his mother's battle with breast cancer. Recently on Instagram, Dean shared a tribute to his late mother, who passed away when he was 15, and highlighted the importance of Breast Cancer Awareness Month.
Dean was open about how hard it was for him to deal with his mother's death when he spoke to Rachel on The Bachelorette, especially because his mother passed away when he was so young. It was an emotional admission and one that made many Bachelorette fans feel for Dean. He called his mother his "superwoman" because of how strong she was, even in the face of cancer, and also spoke about how he struggled to connect with his father following her passing.
Now, Dean is making a tribute to his mother that will make anyone who reads it emotional. Not only that, but it also includes an important message that everyone should take note of.
Dean posted a couple of photos of his mother, Debbie, while she was in the midst of her breast cancer treatment, and wrote a lengthy message alongside them. It reads in part,
I remember the insecurities she faced with her appearance but to me she was always as beautiful as ever and I often did my best to remind her of that. She was going through so much pain but I had no idea because she always wore such a strong face and she never seemed to let it impact her (in fact, she had an amazing sense of humor about it) ... I learned so much from her during that time, she's the reason I try so hard to always have a positive attitude and a smile on my face.
Dean then went on to highlight the importance of Breast Cancer Awareness Month:
Sadly, this story isn't wholly unique. In honor of my mother Debbie, others like her, and Breast Cancer Awareness Month it's worth noting how important early detection, education, and support services can be.
This had to be incredibly emotional for Dean, as the Bachelorette contestant has had a hard time expressing his feelings, as seen on the show. But, props to him here as it is indeed an important issue to take note of, and he even outlines some of the key reasons why.
Breast Cancer Awareness Month occurs yearly during the month of October. According to the National Breast Cancer Foundation's mission, the aim is to inspire hope and offer help to those affect by breast cancer through "early detection, education, and support services." This is a message that was also seen in Dean's emotional post. And with his popularity within Bachelor Nation and on social media (he currently has over 800,000 Instagram followers), the message will reach even more people and raise more awareness.
Dean's post ends on another important message about telling your loved ones how much they mean to you — something that can be so easily overlooked. "Most importantly; if you love someone, tell them just how much they mean to you," he writes.
Props to Dean for highlighting breast cancer awareness and helping other people to be on the lookout for early detection signs. His well-articulated post in honor of his mother will no doubt help others by bringing even more awareness to an issue that affects individuals and families everyday.