DeMario Shares His One Word To Describe Chris Harrison & It's Super Harsh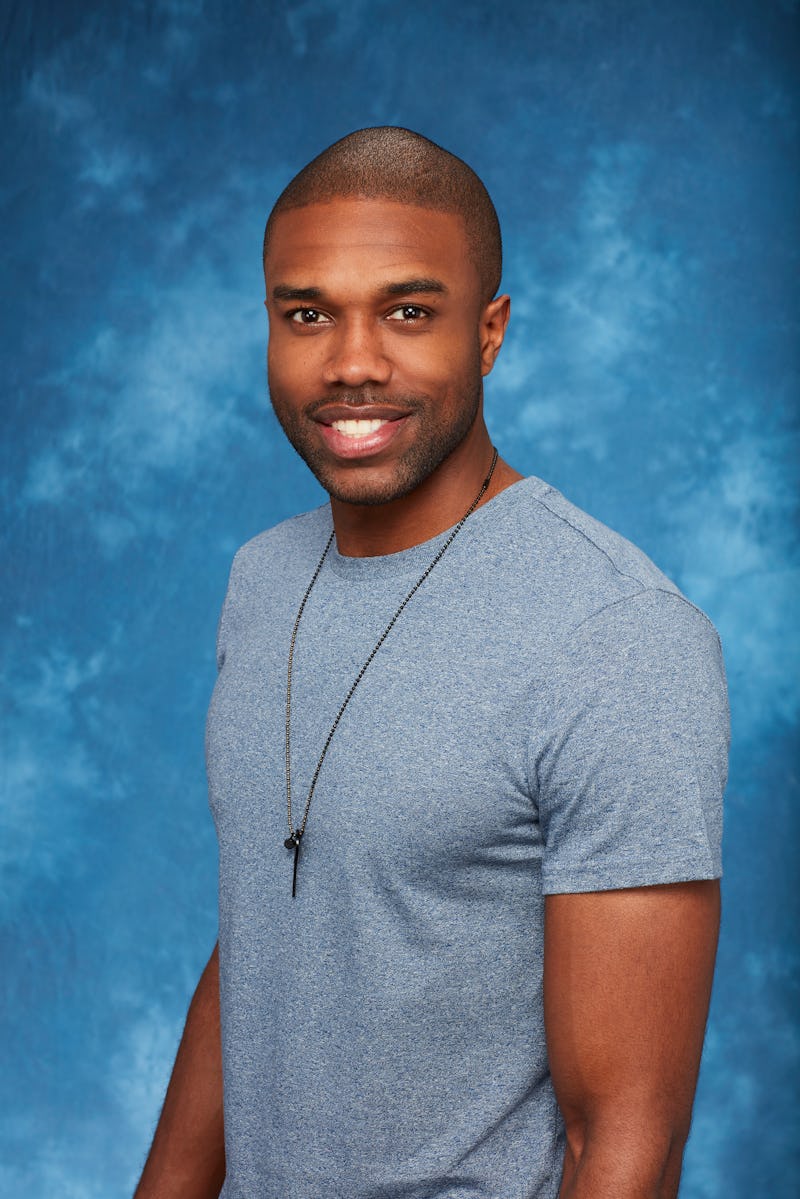 Craig Sjodin/ABC
If you ever wanted to know how DeMario Jackson really feels about the host of everything Bachelor and Bachelorette-related, here you go. DeMario seems to really hate Chris Harrison, he revealed to The Rose Buds podcast Tuesday. He didn't hold back his opinions, whatsoever. Not only did the former Bachelorette contestant call Chris an "a**hole" when asked one word to describe him, but he also went on a lengthy rant about him.
After one of the podcast's hosts said they've heard a lot of things said about Chris on their show, DeMario couldn't help but chime in and give his take on the ABC reality show host. "Prior to the whole Corinne [Olympios] show, [Chris] had a hard on for me as if like, I like, hooked up with his wife or something," he said, before adding, "It was crazy." DeMario's reference of Corinne obviously refers to the incident that occurred between the two on Bachelor in Paradise and all of the media attention it received.
He didn't stop there and said,
"I met this guy three total times for less than 10 seconds and he legit hated, like, when I say hate, like deep-rooted. Like him and I at the Men Tell All, we had like 30 minutes of battle and I'm like 'bro, Lexi — I was already told they put her up to it...And then he went to the press and talked all this sh*t when we were in the middle of all this."
Regarding Lexi, DeMario is referring to the woman who showed up claiming to be his ex-girlfriend during Rachel Lindsay's season of The Bachelorette. As for what Chris said during the Men Tell All about the Lexi situation, after DeMario tried to play off it off as no big deal and he even called Lexi a "side chick", Chris said, "I feel like the story is changing." DeMario once again denied he dated her, to which Chris replied, "I have it on tape."
After filming the Men Tell All episode in July, Chris spoke with E! News about DeMario's behavior and said, "DeMario's DeMario." He continued,
"You kind of take him for who he is. He's a loudmouth, he's funny, it's DeMario. You take him with a grain of salt, for sure. He said probably the most horrible, sexist, misogynistic things and then started jumping on Lee about being a misogynist. So if anybody should not be throwing stones in this glass house, probably DeMario."
"Decisions, I don't think, are his strong suit," Harrison added.
DeMario ended his rant about Chris by telling The Rose Buds podcast, "It was to the point where like 100 percent I kept it real, I called Louie and I said, 'If he tries this sh*t when I do the sit down with Corinne, I will knock him the f*ck out. Like period. Like straight up.'" He continued, "I was like, I just don't like the blatant disrespect for a man that I do not know, like bro, I met you three times for less than this. And it's funny because the media will portray certain people in certain lights and whatnot, but he had a crazy hard on for me and I did not get it at all. It was nuts."
Chris has yet to respond to DeMario's latest remarks. As for DeMario, he has never been afraid to speak his mind ever since he popped up on The Bachelorette. You could say he's one of the most controversial contestants and continues to be, as proven in his latest comments. It's probably safe to say that Chris and DeMario won't be hanging out anytime soon.