'4:44' Doesn't Mention Any Baby Names, But It Does Mention The Twins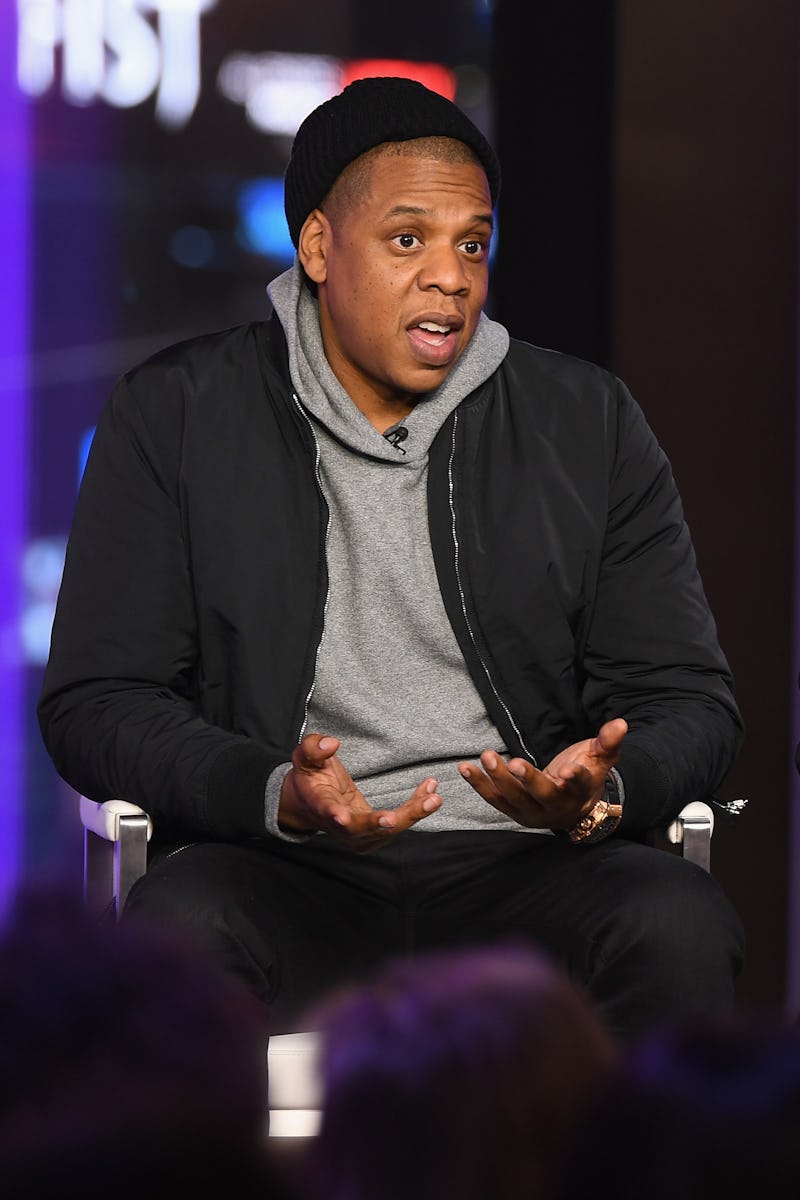 Dave Kotinsky/Getty Images Entertainment/Getty Images
Friday was a big day for the Carter family and their fans around the world. JAY-Z released his album 4:44, which was full of references to his and Beyoncé's relationship and their family. And, on the same day, TMZ reported that, per legal documents issued to trademark the names, Beyoncé's twins are named Sir and Rumi Carter. Since JAY- Z spoke a lot about his personal and family life on his new album, does 4:44 mention Sir or Rumi?
It doesn't seem like he dropped any hints to the twins' names at all, but he did mention the twins themselves, which is as far we fans will get to a mention right now. According to Genius, none of the 10 songs on 4:44 contain any lyrics with the words "Sir" or "Rumi" in them, but he did once explicitly mention the twins in a verse on the title track, "4:44."
Took for my child to be born
See through a woman's eyes
Took for these natural twins to believe in miracles
Took me too long for this song
Not only does he mention the twins, but he also seems to hint that the might have been conceived naturally, meaning without IVF. In this verse, he acknowledges that he already had a child previously, without naming Blue, specifically.
But throughout the album, JAY-Z does rap about Blue Ivy using her name. In "Smile," he says,
Now it's, "F--k payin' me, I pay you"
Put the rest away for Blue
And on "Kill JAY-Z" he raps,
But you gotta do better, boy, you owe it to Blue
You had no father, you had the armor
But you got a daughter, gotta get softer
The omission of the twins' names on the album could simply mean that they weren't named yet, that he wrote the majority of the album before they were even born, or that he isn't ready to talk about their names yet. The references in 4:44 all seem to be very deliberate, so, when the time is right, the couple will share more about their new bundles of joy, whether on social media, in music videos, or in albums. All patient fans have to do is wait.