8 Quotes That Show Planned Parenthood's New President Has Long Championed Repro Rights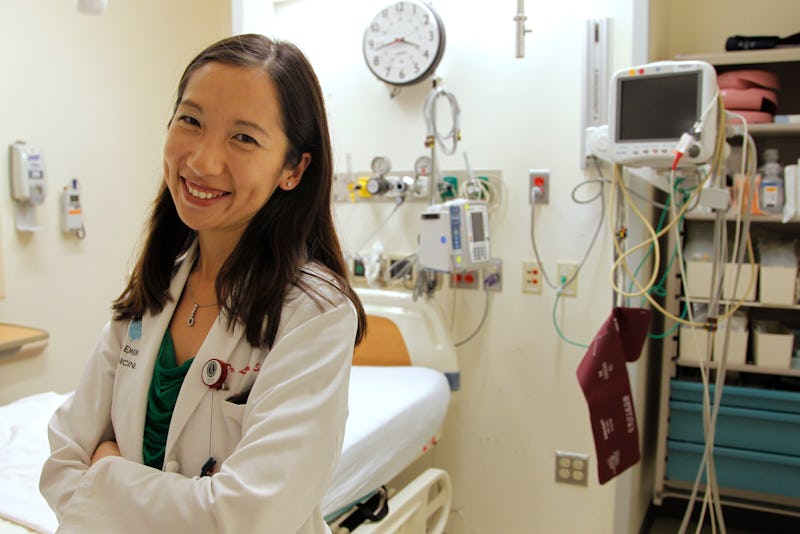 Steven Senne/AP/Shutterstock
On Wednesday, Baltimore's health commissioner, Dr. Leana Wen, was named the new president of Planned Parenthood. And Wen's quotes about reproductive health show that she firmly believes in a woman's right to make medical decisions for herself. It's a big move for Planned Parenthood; the organization announced on Twitter that it would be the first time in almost 50 years that a doctor would lead the group.
Prior to Wen, Cecile Richards spearheaded Planned Parenthood for 12 years. While Wen hails from a medical background, Richards had once worked in Washington, D.C., as a staff member for the Democratic party. Her mother, Ann Richards, was the former governor of Texas.
In a short clip uploaded by Planned Parenthood on Wednesday, Wen talked about her upbringing and how she came to the United States at the age of 8. Her parents only had $40 at the time, she said. As her family relied on Medicaid, food stamps, and Planned Parenthood, Wen said she began to realize how she wanted to become an emergency physician. "I never wanted to turn patients away," she said in the video.
Over time, in interviews and her own articles, Wen has made her stance on reproductive health for women abundantly clear: Reproductive health care is a non-negotiable right. Here are some of her quotes proving just that.