Russia Extends Edward Snowden's Asylum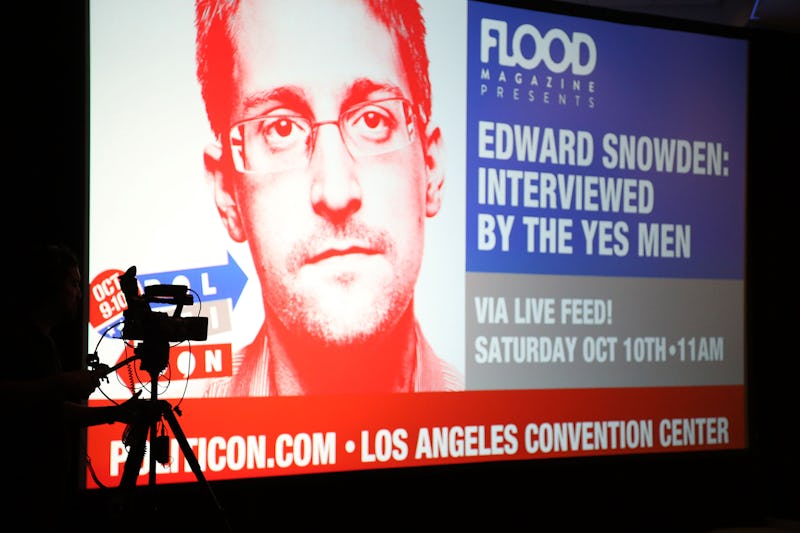 Frederick M. Brown/Getty Images Entertainment/Getty Images
The nation's whistleblowers kept themselves in the news this week when Edward Snowden's asylum in Russia got extended by three years, CNN reported early Wednesday morning. Snowden has been in Russia since 2013, where he initially went while trying to get to Latin America. Russia had given him a three-year permit to stay in August 2014, which was scheduled to expire this year. With this latest permit, he will be allowed to remain in Russia until 2020.
Snowden ended up in this position after leaking a substantial amount of information about American intelligence and surveillance activities. The information that made the biggest splash was about how the National Security Agency was collecting phone data from millions of American citizens, whether or not they were suspected of any crimes. Following the leak, U.S. federal prosecutors charged Snowden with three felony counts, including theft of government property and willfully disclosing intelligence information.
Snowden had been working as an NSA contractor at the time, but after leaking the information, he went first to Hong Kong and then to Russia, with plans of heading on to Latin America. When the U.S. canceled the validity of his passport, he was forced to stay in Moscow's Sheremetovo Airport until Russia granted him a residence permit.
There have been many petitions for President Barack Obama to pardon Snowden, but at this point it seems unlikely that a pardon will come Snowden's way, at least before the end of Obama's term. Snowden himself has not filed a request for a pardon.
The U.S. has requested that Russia extradite Snowden so that he can stand on trial, and the Justice Department backed up that position in a statement to the L.A. Times. If Snowden turns himself in, Justice Department spokesman Peter Carr said, "he will be accorded full due process and protections."
Russia, for its part, seems unmoved by American calls for extradition. The lawyer representing Snowden, Anatoly Kucherena, said that "Snowden has not committed any crimes. There are no accusations against him in the Russian Federation." With this latest permit, Snowden is allowed to travel wherever he wants within Russia, and he will also be able to leave the country for up to three months. Furthermore, the permit comes with the option of another three-year renewal. Russia has no extradition treaty with the U.S., so they are not required to send Snowden back no matter the charges that he faces. For the meantime, then, it appears as though Snowden will remain in Russia.