Elizabeth Smart Says It's "Incomprehensible" That Her Kidnapper Will Be Released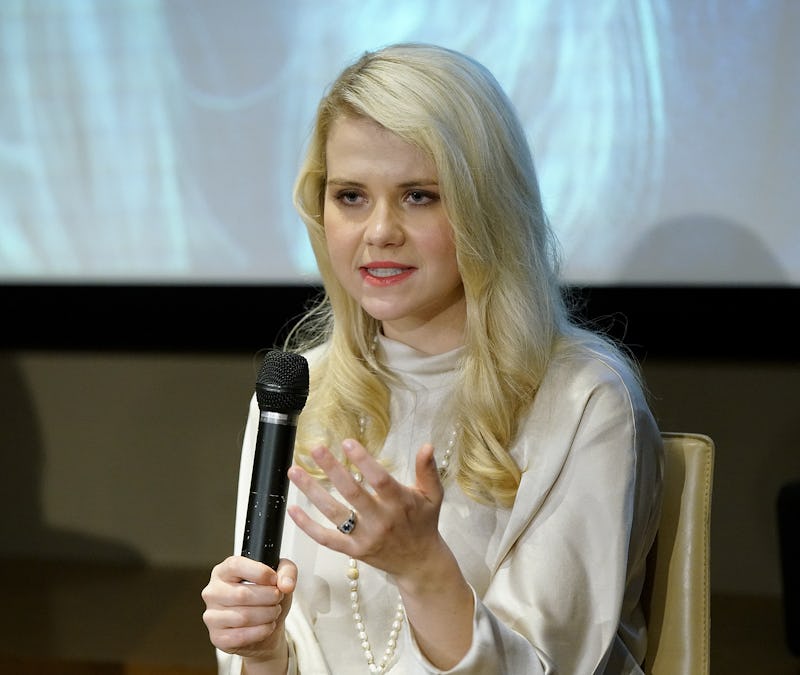 Bennett Raglin/Getty Images Entertainment/Getty Images
Elizabeth Smart was kidnapped at knifepoint and held captive for nine months when she was 14-years-old. Now, 16 years later, one of Smart's kidnappers is set to be released from prison after the Utah Board of Pardons and Parole reversed a previous decision that denied Wanda Barzee's request for parole.
"It is incomprehensible how someone who has not cooperated with her mental health evaluations or risk assessments and someone who did not show up to her own parole hearing can be released into our community," Smart said in a statement to CNN. "I appreciate the support, love and concern that has already been expressed and will work diligently to address the issue of Barzee's release, as well as to ensure changes are made moving forward to ensure this doesn't happen to anyone else in the future."
Barzee's husband, Brian David Mitchell, abducted Smart from her childhood home in Salt Lake City on June 5, 2002. Mitchell and Barzee then held the 14-year-old captive in Utah and California before she was eventually spotted and rescued about 18 miles from her home in 2003.
Mitchell was sentenced to life in federal prison for kidnapping Smart at knifepoint, holding her captive, and raping her. Barzee was sentenced to 15 years in federal prison and one to 15 years in state prison for aggravated kidnapping, but the parole board recently ruled to deduct the time she already served in federal prison from her state sentence.
During Mitchell's criminal trial in 2010, Smart testified that she was treated "like an animal," shackled between trees, and forced to choose a new name. She also said Mitchell, who thought of himself as a prophet and called himself Emmanuel, performed a fake marriage ceremony between him and Smart and repeatedly raped her while she was held captive.
Barzee was active in keeping Smart under Mitchell's control, according to Smart's testimony. She was arrested with Mitchell in 2003 and pleaded guilty to kidnapping Smart in 2009, as well as to the attempted kidnapping of Smart's cousin, Olivia. Now 72, Barzee's scheduled to be released from prison Sept. 19.
"The Board of Pardons and Parole had previously operated under the understanding, that the six years Ms. Barzee spent in federal prison did not count toward her state sentence. However, a recent legal review of the state sentence, statutes, and case law has made clear that the federal time does count toward her state sentence," said a statement from the Board obtained by NBC News. "The Board of Pardons and Parole does not have legal authority to hold Ms. Barzee beyond Sept. 19, 2018."
Barzee is estranged from Mitchell, according to The Washington Post, and testified during his trial that he manipulated her throughout their marriage. She eventually left her six children from a previous marriage to devote all her attention to Mitchell and he convinced her that they were carrying out God's will, she said.
Smart, now a child safety activist, said in her statement that she was "surprised and disappointed" to learn that Barzee would be released this week. She added that she plans to speak more about the decision after she's had time to process the news.