New 'MST3K' Star Felicia Day Is A Geek Goddess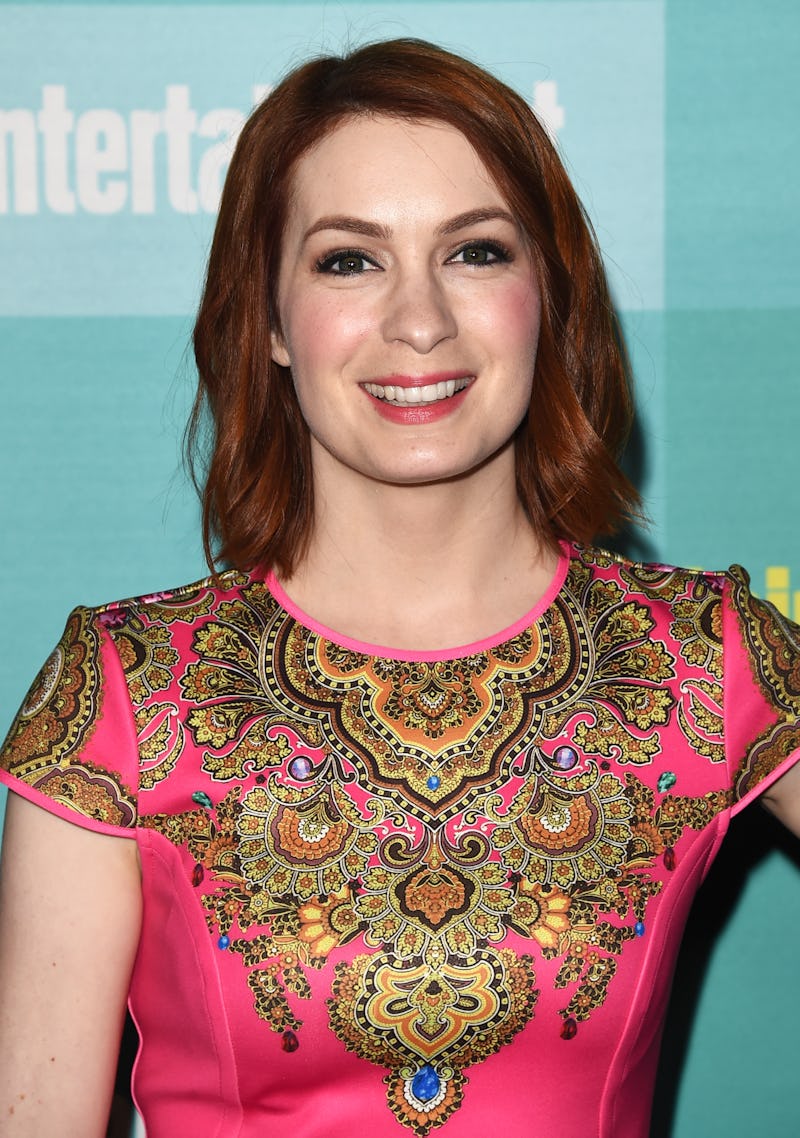 Jason Merritt/Getty Images Entertainment/Getty Images
Get excited. Mystery Science 3000 is back, y'all. Though the name of this series may sound like something from the future, the new Netflix series, which is officially titled Mystery Science Theater 3000: The Return, is actually a reboot of the cult classic TV show in which creator and host Joel Hodgson provides his own commentary to some awesomely bad movies, along with his robot pals. But the new versionwill feature some new faces. Felicia Day plays Kinga Forrester on Mystery Science Theater 3000: The Return, and she seems like the perfect fit for the series.
There is actually somewhat of a plot to Mystery Science Theater 3000, although it may be as thin as those featured in the B movies that get riffed on in the show. As the original theme song to the show explains, Joel was working at Gizmonic Institute when one day his bosses decided to shoot him into space just because they didn't like him. They left him with only some "cheesy movies," and they monitored his mind as he viewed them.
In Mystery Science Theater 3000: The Return, Day will carry on this legacy and play Kinga Forrester, the commander of the Moon 13 Research Station. She explains in the trailer for the show that she's reopening her family's "most legendary experiment," the Mystery Science Theater 3000. Day will also be joined by fellow newbie Patton Oswalt, who will be playing TV's Son of TV's Frank, another character in the original series.
It looks like Day will bring all the fun, absurdity, and clever comedy we've come to know and love from Mystery Science Theater 3000. But if for some reason you're still not sure if Day will do this beloved series justice, you needn't look any further than her resume for proof that she absolutely will.