Free People's Easter 2017 Sale Will Save You Money On Spring Must-Haves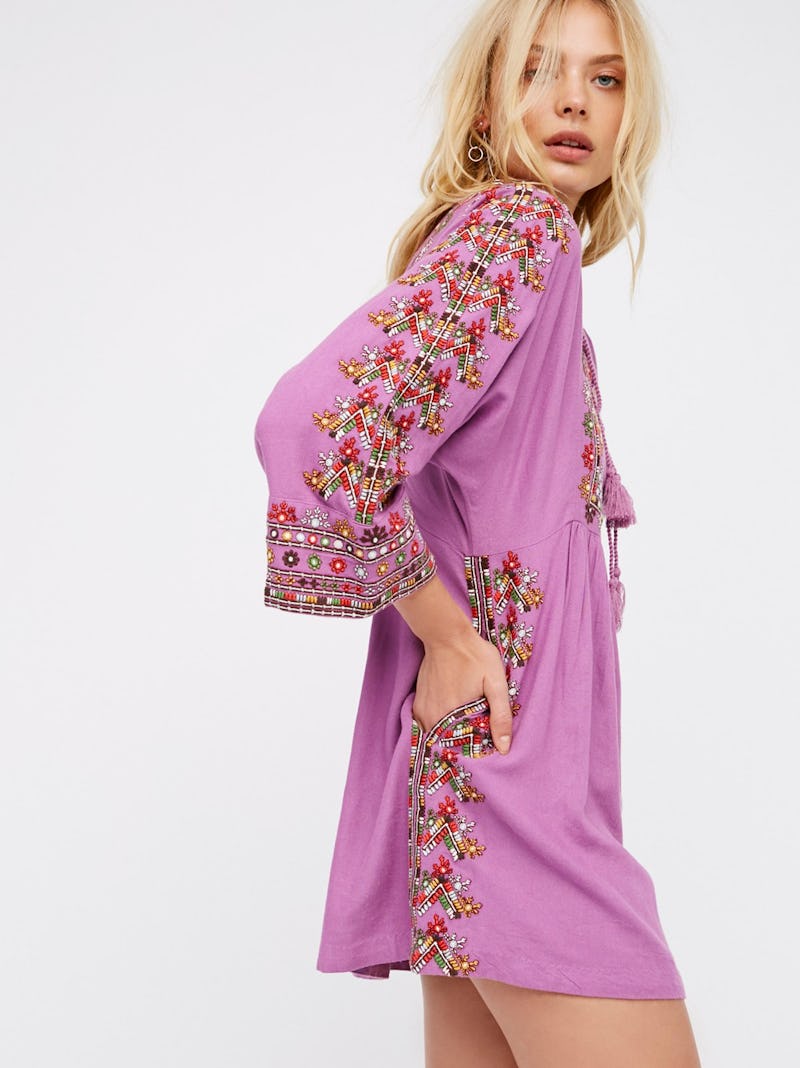 Courtesy Free People
Holidays are great for a lot of reasons, but one of the main reasons to get excited (in my mind) is most definitely the shopping opportunities. It's always amazing when your favorite retailers give you a chance to save some cash on must-have items, and that's exactly what Free people is doing this Easter weekend. Free People's Easter 2017 Sale allows you to save an additional 25 percent on marked down items and 50 percent on select items, so make sure you've got your wallet handy. Some serious spring shopping's in store for you!
According to their website, when you make a purchase through Apr. 16, you'll save an additional 25 percent on sale styles including dresses, shoes and more. This promo is valid online only, but, then, there's another way to save. Because two promos are better than one, after all. You can also score 50 percent off on select items in store and online. So, if your closet's in the need for a refresh this season, make sure you're rocking the most-wanted trends all spring long.
The best part about online promotions is you don't even have to leave your couch to get a whole lot accomplished. If you're into the idea of sipping a coffee while simultaneously giving your wardrobe an upgrade, then head to the Free People website as soon as possible so you can take advantage of these offers! Just in case you do prefer an IRL experience, though, the retailer's got you covered. They really thought of everything!
New items for springtime? Sign me up!
Two ways to save makes heading to this retailer even easier.
Summer Breeze Jumper, $69.95, Free People
Lightweight, adorable pieces like this need to be yours. You'll be able to keep a jumper like this on rotation as long as warm weather lasts. You can score it for an additional 25 percent off, meaning you'll get it for just over 50 bucks when you shop while the sale lasts.
Float Away Swing Dress, $168, Free People
Flowing, brightly-colored pieces are a must. Good thing you can score this one for half of the original price.
Pin It On Denim Choker, $28, Free People
The '90s are in. So, do you need to add a denim choker to your accessories collection? You betcha! You can get this one for 50 percent off when you shop through Apr. 16.
Starlight Mini Dress, $99.95, Free People
Take 25 percent off this purple number and add some color to your closet! A little lavender goes a long way.
Spring trends are calling your name, and there are plenty more items where these came from. Start filling your cart!