'Harry Potter & The Cursed Child' Is Officially Coming To The West Coast In 2019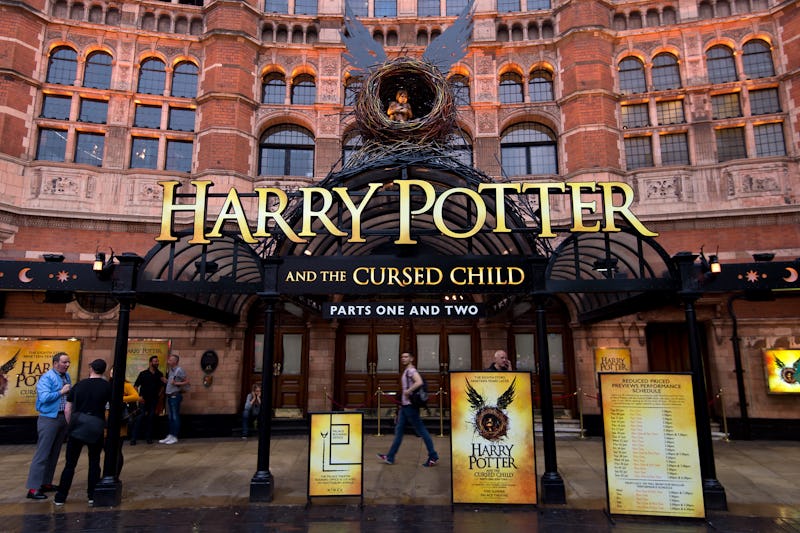 Ben A. Pruchnie/Getty Images Entertainment/Getty Images
You may have missed it in London, you may not be able to catch it on Broadway, but I have great news for West Coast Potterheads who have been dying to see the franchise's Tony award-winning play: Harry Potter and the Cursed Child is coming to San Francisco.
On Thursday, it was announced that Harry Potter and the Cursed Child is set to premiere at Curran Theatre in San Francisco in fall 2019. It will mark the fourth production location of the play, which had a very successful run in London's West End before moving to Broadway this past spring. An Australian production is also slated to premiere in Melbourne early 2019, before Harry Potter and the Cursed Child heads to the West Coast.
"The beautiful and historic Curran in San Francisco is the perfect theatre for the next North American company of Cursed Child," producers Sonia Friedman and Colin Callender said in a joint statement announcing the production. "We are delighted that ATG and Carole Shorenstein Hays have worked their magic to provide the ideal West Coast home for the production."
If you haven't seen the play or read the 2016 book version, Harry Potter and the Cursed Child is a two-part, four act play that picks up 19 years after the Battle of Hogwarts and the events in Harry Potter and the Deathly Hallows. It follows Harry, an unhappy and overworked employee at the Ministry of Magic, and the Chosen One's younger son, Albus Severus Potter, a student at Hogwarts struggling to live up to his father's legacy. Like the original fantasy novels, Cursed Child has plenty of magic, touching friendships, intriguing drama, and an enthralling battle between — you guessed it! — good and evil.
Harry Potter and the Cursed Child by J.K. Rowling, Jack Thorne, and John Tiffany, $11, Amazon
Based on an original story by Rowling, Cursed Child is written by Jack Thorne and directed by John Tiffany, who recently won a Tony Award for Best Direction. Presented in two parts that can be seen in the same day — as a matinee and evening performance — or separately, the epic five-hour production is reportedly the most expensive nonmusical play to ever hit Broadway. Despite it's hefty $68 million price tag, though, Cursed Child has found nothing but success, first in London, and most recently, on Broadway, where it continues to hit new, jaw-dropping sales records. By its third week, the play reported the highest single-week gross in Broadway history for a nonmusical production. Bringing in $2,138,859 gross for the week ending April 8, Cursed Child blew the previous record holder — the Bryan Cranston-starring All the Way, which grossed $1,623,495 in a single week — out of the water.
Like everything Rowling touches, it didn't take long for Harry Potter and the Cursed Child to find success, not only with play-goers, but with critics as well. The New York Times theater critic Ben Brantley said the new Harry Potter play "raises the bar for Broadway magic," and Entertainment Weekly's Marc Snetiker gave it an A rating, calling the viewing experience "as singular, extraordinary, and unforgettable as, say, seeing a boy with a lightning-shaped scar." During its run in London's West End, the play won a record-setting nine Olivier Awards. On June 10, the Broadway production picked up six Tonys, including Best Play, Best Direction of a Play, and all five technical categories for a play. Now, Cursed Child is ready to take Melbourne by storm before heading to San Francisco for it's West Coast premiere in fall 2019.
If you want to learn more about the San Francisco staging of the magical play, visit the official Harry Potter and the Cursed Child website for information and updates.