Target's Beauty Section Is Changing Soon & This Is Major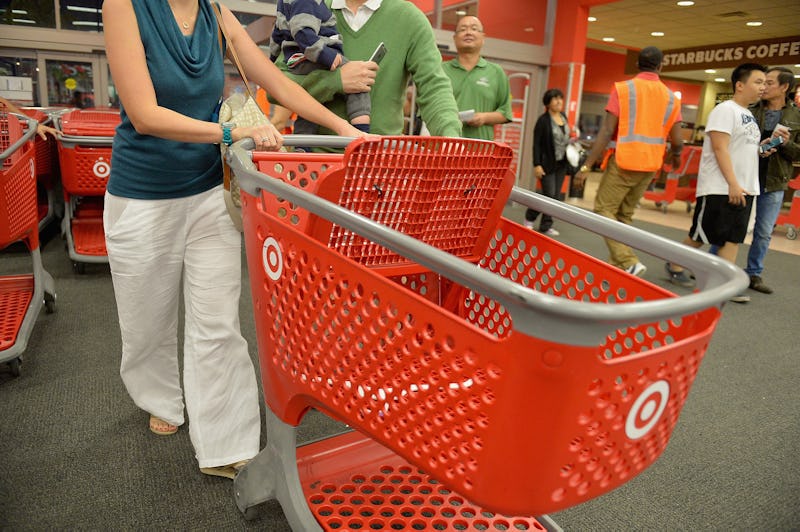 Gustavo Caballero/Getty Images Entertainment/Getty Images
Major beauty stores should prepare to move over. The big, red bullseye is getting a makeover so grand that it will transform Target into the mecca of drugstore beauty. If it sounds too amazing to be real, that's because the changes are a beauty lover's dream come true.
As of late, Target has already proved itself to be a holy grail destination for affordable beauty. Makeup and skin care lovers nearly lost it when the one-stop-shop introduced a curated selection of K-beauty favorites at the beginning of the year. But the excitement didn't stop there, because a Glow Studio for Target collection dropped just in time for fall. You'd think that the massive retailer would slow down on expanding their beauty offerings. But nope! With plans to completely revamp their image, Target's beauty aisles are getting ready to receive luxury upgrades very soon.
Shoppers can complete their grocery list, pick up a few household odds and ends, and even get a beauty consultation on their way out, thanks to Target's new plans. For the store's faithful beauty shoppers, that means you can take advantage of drugstore prices while getting an upscale, Sephora-esque shopping experience. It's truly a major win for everyone.
Refinery29 reports the revamp will start with 75 new U.S. stores by the end of the month. Target beauty loyalists can expect to see a more open layout, modern fixtures, and better lighting— a definite must when you're trying on new products.
Yes, that's right! You'll be able to actually try products before committing to a purchase. If swatching doesn't make a beauty lover's world go round, then what does?
If that good news gets your blood rushing, the rest of the changes will blow your mind. There will be service counters that allow customers to get skin consultations from beauty concierges and free samples. It's high time a mass retailer adopted that high-end beauty counter model that gets shoppers excited.
If you happen to find yourself near the newest Target location in New York City's Herald Square, you'll even come across a NYX Professional Makeup Brow Bar. Go ahead and pick up your jaw because that news probably just dropped it.
The location even houses more E.l.f. Cosmetics goodies and an entire section dedicated to the Glow Studio collection from K-beauty favorite Glow Recipe. If future stores are getting the same treatment as NY's glorious brick and mortar, Target is definitely going to be raking in plenty of dough.
According to Refinery29, Target EVP and chief merchandising officer, Mark Tritton, tells Women's Wear Daily, "Our guests love to explore and be inspired. We see that across our assortment, and it's particularly true in a category like beauty," he said. "This is one of the reasons we're investing to create a more compelling experience...The new design in beauty pulls you in, it's a specialty environment that invites you to shop."
And boy, do the beauty obsessed love to shop. Taking their beauty aisles to the next level seems like a smart move for Target to make. With drugstore favorites like Sonia Kashuk, Pixi, NYX, and a hoard of other budget-friendly gems stashed on their shelves, there's a million reasons to make Target your top beauty destination— especially now that you'll get a quality experience for much less moolah.
Sephora will always be the mothership for many beauty fanatics. And Ulta's recent brand additions are making it a fan-favorite beauty destination. But Target's new setup is proof that you can't sleep ever on a mass retailer.
Looks like red shopping baskets are going to get pretty full because Target's fabulous upgrades will have makeup mavens flocking though those sliding doors in droves, real soon.