This Is How Much Steve Madden's Slinky Sandal Costs In 2017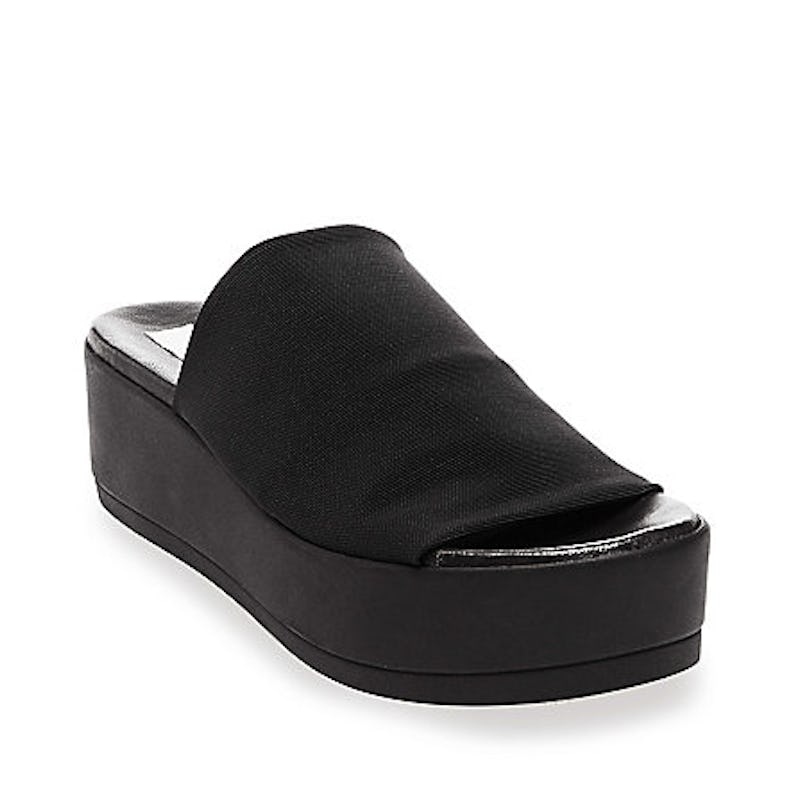 Courtesy Steve Madden
Many of the retro styles being spotted everywhere have gotten some kind of all-new upgrade in 2017, and now, the same can be said of your favorite '90s pair of shoes. How much are Steve Madden's Slinky Platform Sandals? These babies are back and more worth the buy than ever before!
They look basically identical to the ones you had back in your 1990s heyday, but they've in fact gotten some very slight tweaks that I think you'll appreciate with your new modernized sensibilities! The edges now have a slight rim so that your foot won't slip out of these slides nearly as easily. The heel is also flat, instead of having a slight arch. So, it's all about making these even more wearable now that this footwear is going to be back in action. If you thought these sandals couldn't get better — I guess you were mistaken (but don't worry, we're all right there with you — it's hard to see clearly through the haze of nostalgia).
Now that Steve Madden's revived these incredible shoes, you're going to want to slip them on as soon as possible. They're available for pre-order on the brand's website now, and they're going for a cool $69.95. Ready to recreate your '90s style in 2017? Go ahead and place your order now, then!
Slinky Platform Sandal, $69.95, Steve Madden
You can officially rock your favorite footwear again!
I wasn't sure I'd see the day that these became available to shop in our modern world, but finally, it's here.
Get ready to live in these just like you did back then.
Most people thought these were gone for good, but now, thankfully, they've been resurrected. The timing couldn't be more appropriate!
Once you've gotten over the initial shock, go ahead and head to the Steve Madden website. Because you know these slides are calling your name.
Are you ready for the best throwback ever? Because Steve Madden's here to deliver just that!