This Zodiac Sign Is Most Likely To Get Caught Up In Work Drama This Month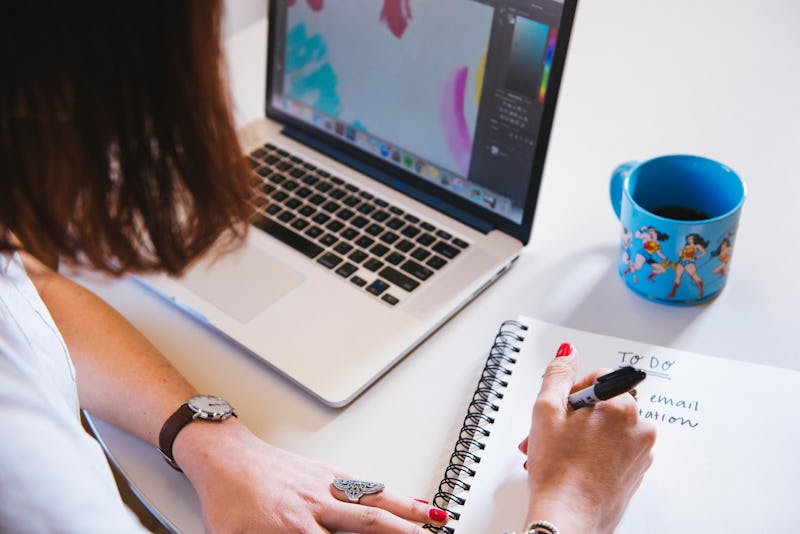 BDG Media, Inc.
If you're a person who diligently sets goals for yourself by the moon cycles, then it's time to flip back to the new moon intentions you set for yourself in March to find out how the September 2019 full moon will affect your work. There's typically a six-month link associated with new and full moons, according to Astrostyle, because new and full moons cycle through the same sign every six months. The September full moon in Pisces will be time to cash in on the goals you set during the Pisces new moon in March, so it might be helpful to look back on what you intended to accomplish back then for some guidance on what's to come.
The September full moon falls just after 12 a.m. ET on Sept. 14, so depending on where you live, the full moon might fall on Friday the 13th for some extra synergy. It's also known as the Harvest Moon, according to the Farmer's Almanac, and it has significance as the only full moon to occur around the time of the autumnal equinox, when the days begin to get shorter. So if you need a little motivation to jumpstart your fall, begin looking for the ways your strides of the past six months might be paying off now. Read on for more on how the September full moon will affect your work, based on your zodiac sign.