Here's What You Do To Help The Victims Of Hurricane Florence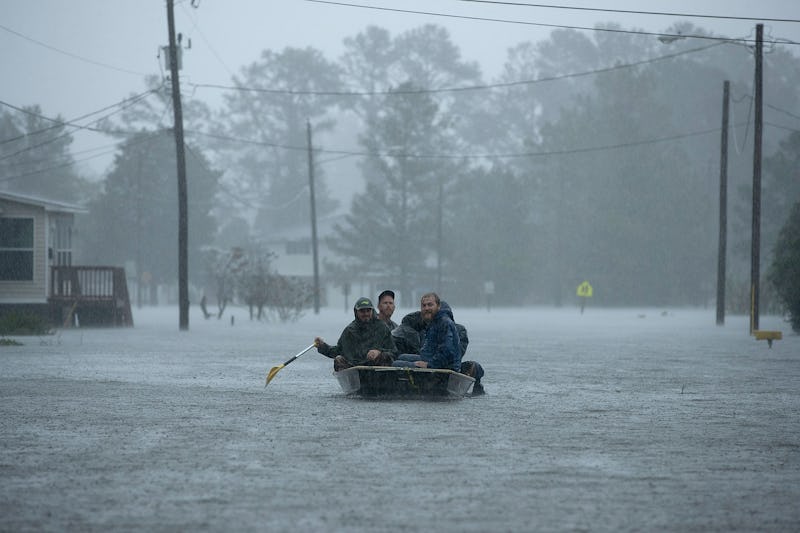 Chip Somodevilla/Getty Images News/Getty Images
Tropical Storm Florence has already left at least nine people dead and nearly a million people without electricity as it advances across the Carolinas, The New York Times reported on Saturday, and it is projected to cause even more devastation. Although Florence was quickly downgraded to a tropical storm on Friday, it is expected to generate heavy rain and coastal flooding. In light of the lasting damage the storm is expected to cause, it is critical to help Hurricane Florence victims, and there are a number of ways to do so.
When making donations to charities and nonprofit organizations, it is important to be conscious of where donations are really going. Charity Navigator — a charity assessment group — has carefully vetted a number of local and national organizations that are providing general aid, medical assistance, shelter, food, and other resources to people affected by the storm, and that list is a good place to start. All of the organizations listed on the National Voluntary Organizations Active in Disaster (NVOAD) website have also been vetted.
Although financial donations are much-needed, there are many other ways to help storm victims if donating money is not a possibility. Donating high-priority items like food, fostering animals, and volunteering are all examples of ways to make a difference during and after the storm, and many local and national organizations have assembled lists of resources and volunteering opportunities.