How To Respond When Your Partner Says "I Love You" Before You're Ready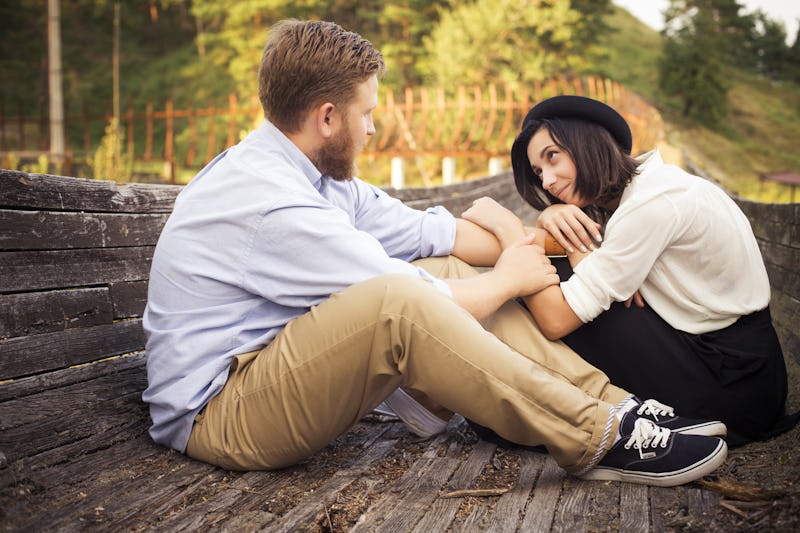 AnnaDemy/Fotolia
I have never said "I love you" first in a relationship. As someone who has learned to play it close to the chest in regards to her emotions, even if I'm feeling it I won't dare say it first. If I'm not feeling it and a partner says it first, then I get awkward and squeamish, immediately opting to the change the subject: "How about those Red Sox?" A question I can't even answer myself, but sometimes it's just better to go off on a subject you don't know much about than stare awkwardly into your partner's eyes waiting for the right words to come into your head, so you can spill them so eloquently out of your mouth. But often times, at least in my experience, the words never come.
"Responding to your partner saying 'I love you' before you're ready can be tricky," author and relationship expert, Susan Winter, tells Bustle. "[That is] if you don't feel for them what they feel for you."
Although in a couple of those instances, I just wasn't there yet, emotionally speaking, for the most part, that feeling never came. But no matter whether the emotion of love ever came or not, the fact remains that when your partner tells you they love you before you're ready, you need to tread lightly.
Here are seven ways to respond when your partner says "I love you" before you're ready.