This Is How To Support Gina Martin's Campaign To Make Upskirting A Criminal Offence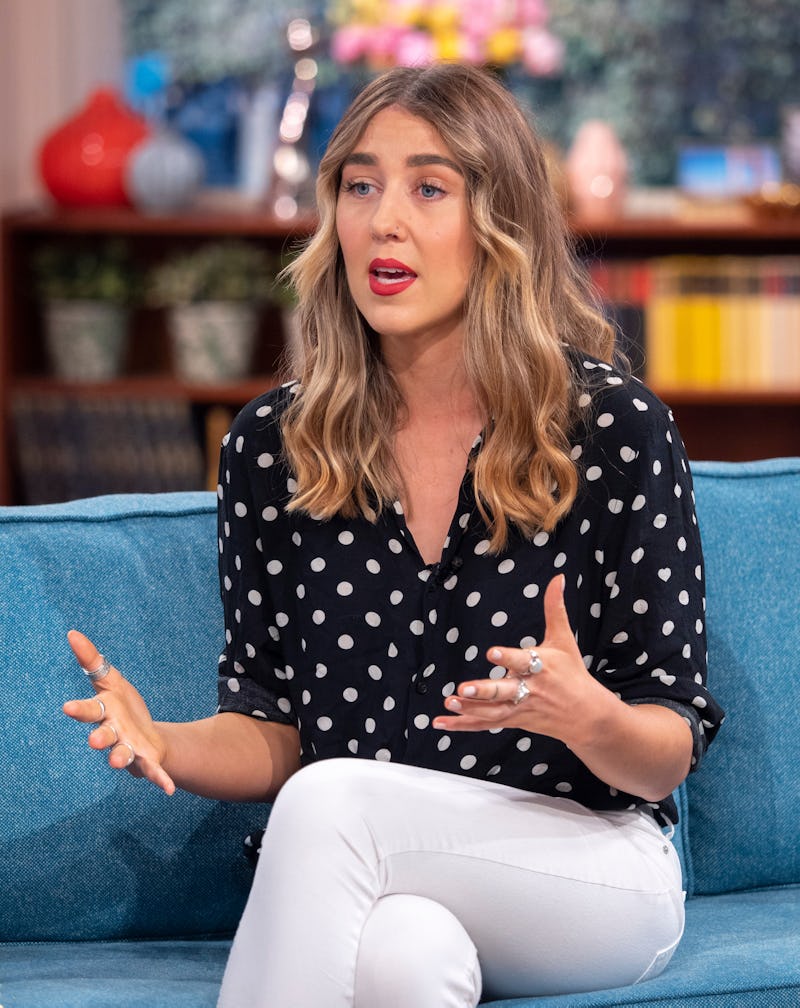 Ken McKay/ITV/Shutterstock
A year ago, one woman started a campaign to make the act of upskirting illegal. This is when a person takes a photo under a woman's skirt to reveal her underwear, and although it's done without the woman's knowledge, it is still not classed as a crime in England and Wales. If you're wondering how to support Gina Martin's upskirting campaign and finally criminalise the act, you're in luck.
Actress and comedian Samantha Baines has set up a crowdfunding campaign aimed at helping the 25-year-old win her battle once and for all. After being upskirted at a festival in the summer of 2017 and being told there was nothing the police could do about it, Martin — who is a freelance writer — has been working tirelessly to get the government to take upskirting seriously.
While working a full-time job, she has set up a petition that garnered more than 100,000 signatures and written a bill that has finally been backed by the House of Commons and is now waiting to (hopefully) be passed by the House of Lords. As Sky News reports, this will officially make upskirting a crime punishable by up to two years in prison.
Explaining that Martin has done all of this work "at her own expense," Baines writes on the crowdfunding page: "Whilst she is an amazing driven woman, I believe she deserves some compensation for the amazing contribution she is making to society."
Baines is hoping to raise at least £1,000 to pay for Martin's unpaid work and promises that 100 percent of the money raised will be given directly to Martin. "Gina would never ask anyone for money so I thought I would," she told Metro. So far, people have donated £355 to the crowdfund but there is still a way to go to reach the £1,000 target.
It's unclear exactly how many women have been a victim of upskirting. As police find it difficult to currently prosecute perpetrators, statistics are hard to come by. But a Freedom of Information request put in by the Press Association found that 78 cases of upskirting have been recorded since 2015, with only 11 people being charged.
However, many more women are likely to have experienced the act as only 15 out of 44 police forces bothered to keep records of upskirting reports. Not to mention the fact that many victims don't come forward.
Martin had high hopes that her bill would already have been passed by now. In June, it was blocked by one man: Conservative MP Christopher Chope. As the BBC reports, he later admitted to Martin that he "wasn't really sure" what upskirting was and only blocked it because the issue "wasn't debated" in Parliament.
After a huge furore, it seems as if the government has realised the error of Chope's ways by setting up a Government Bill that cannot be blocked by anyone. Martin told Metro that "the bill has cross party support so it's not a case of convincing MPs anymore." However, she is still urging people "to be vigilant and call out upskirting if they see it."
The bill still has to make its way through the House of Lords, but here's hoping one man doesn't push Martin's campaign back to the beginning again. It's time for women to wear whatever they want without fear of someone taking an invasive photo. It's time upskirting legally became the sexual offence that we all know it is.