How To Support The LGBTQ Community & Celebrate Pride Remotely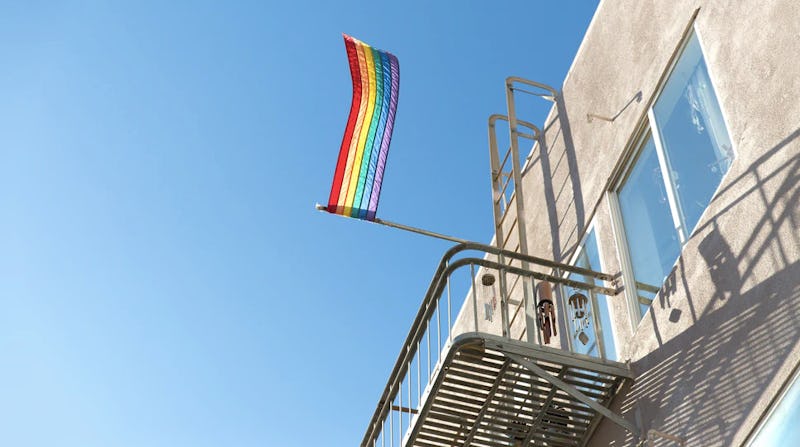 Shutterstock
Pride month is finally here: 30 days dedicated to commemoration, solidarity, and celebration. But don't you worry — even if you can't make it to an event, or you're quarantining at home, there are still plenty of ways to support the LGBTQ community.
It's important to remind yourself (and your peers) that Pride is about a lot more than showering yourself in glitter, taking rainbow Instagram pictures, and dancing your way through a parade. It marks the anniversary of the historical Stonewall Riots of 1969, celebrates the acceptance of all members of the LGBTQ community, and both recognizes and aims to bring awareness to struggles these individuals continue to face in the name of equality.
As our current political administration continues to attempt to undermine the LGBTQ community's victories, Pride is an opportunity to come together in support, and elevate marginalized voices in the name of love, tolerance, and understanding. It is more significant than ever for allies of the community to demonstrate their support through tangible action, even if you can't make the parade or the party. Here are eight ways you can continue to contribute, even past the month of June — all year round.
This article was originally published on