Idris Elba Returns For 'Luther' Season 5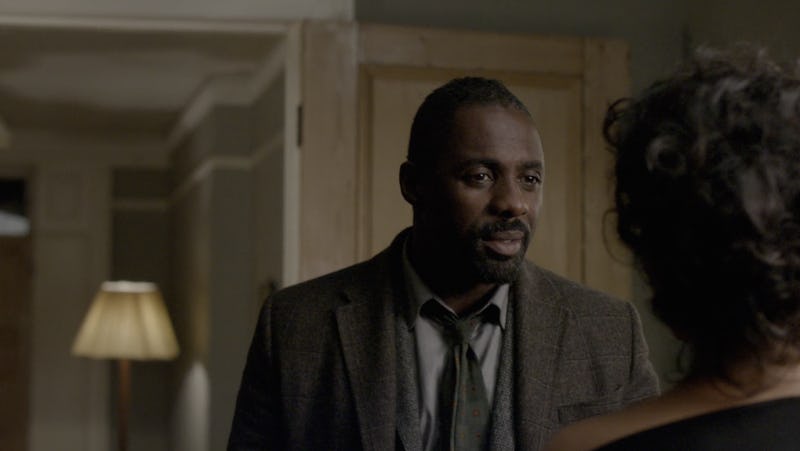 BBC One
As a bona fide Hollywood star, playing the lead in movies like Stephen King's The Dark Tower, Idris Elba has become renowned worldwide. But that isn't stopping the actor from revisiting the roles that helped make him famous. Idris Elba will star in Luther Season 5, the latest installment in the hit BBC series about a smart, live wire, homicide detective. The new four-part series will air on BBC America in 2018, and it's interesting that the actor is returning to TV despite his huge movie successes so far.
He quickly became synonymous with London homicide detective John Luther, and the character helped showcase Elba's incredible acting abilities. Clearly, the Star Trek Beyond star loves Luther as much as fans do, because he told Variety, "I am thrilled that we have been able to bring it all together. I look forward to putting the coat back on."
It's a major coup for the BBC, who have managed to secure the talents of star Elba and creator Neil Cross, the latter of whom is just as enthused about the prospect of returning to Luther as Elba is. Variety reported that Cross said, "We love John and wonder what he's up to... We're going to find out what happens next." Viewers are similarly waiting with anticipation.
The president of BBC America, Sarah Barnett, described Luther as "compulsive, unnerving television," and it's true that the series is addictive. It first aired in 2010, with the fourth season screening in Dec. 2015. Throughout, we've gotten to see the titular character swing the pendulum from antihero to hero to villain and back again, depending on where he was, who he was with, and what he was trying to get done. Since Season 4 only consisted of two episodes, it's beyond exciting that Season 5 will feature four installments, providing us with so much more Elba goodness to savor.
John Luther's story is far from over, and Idris Elba is only person who can portray what happens next. Despite his burgeoning career, Elba isn't ready to leave the popular London detective behind just yet, and neither are his fans.