What To Do When You Have To See A Toxic Family Member During The Holidays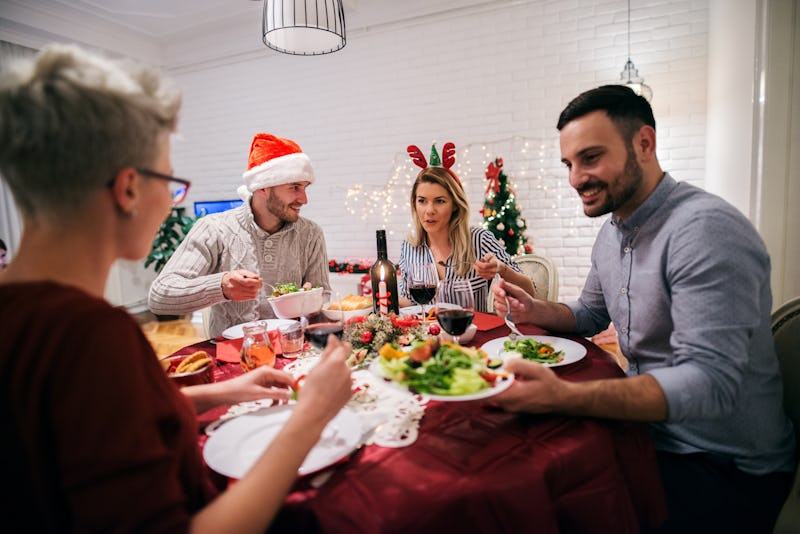 Shutterstock
Everyone's got one. Some of us have many. Yes, toxic family members are such a thing — and they really find their time to shine during the holidays. So, how do you deal with a toxic family member at the holiday dinner table when you're just trying to enjoy some Boggle and cranberry sauce from a can?
Now, first of all, know that you have the right and power to choose not to be around a toxic person — so if the healthiest option for you is to steer clear, honor that. Maybe this is the year that you watch 40 rom-coms in a row with your favorite friend and snack on an endless box of Oreos instead of going to the family functions.
"Spending the holidays with a toxic family member is a common stressor for many people," psychologist and coach Dr. Lisa Marie Bobby, LMFT, LP, BCC, of Growing Self Counseling and Coaching, tells Bustle. "With my therapy and life coaching clients in this situation, the first question I ask is if they actually need to spend the holiday with this person, or simply feel obligated."
That opens up a discussion of why they may want to spend the holidays with this person or not, and puts the matter back into their control, Bobby says.
"Recognizing that this experience is, in fact, their decision, in itself can be empowering and also lead to a certain level of calmness," Bobby says.
But if you are going into a situation where you will be around a family member who is difficult (to say the least), do yourself the kindness of preparing and having tools from the get-go that will make the experience more emotionally safe for you.