If You Loved 'Booksmart,' Try These 11 Books About Self-Discovery & Teen Rebellion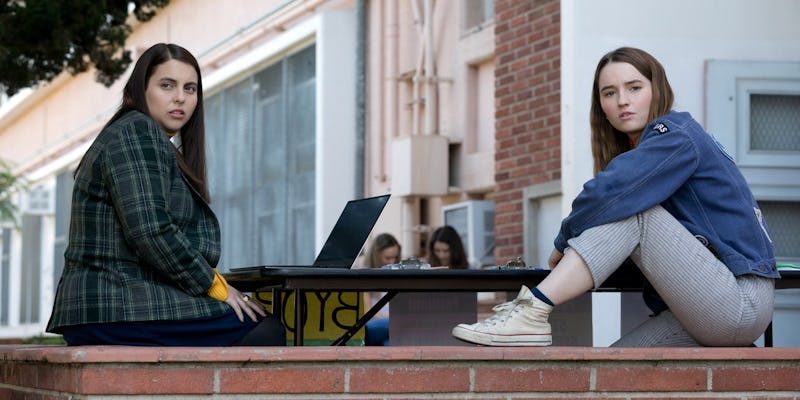 Annapurna Pictures
It's a sad fact that Hollywood rarely prioritizes stories about rebellious teen girls. It's always the boys (and more so, the white boys) who get to have fun, go on an adventure, be a little reckless, and come out on the other side relatively unscathed. Young women are so often the voice of reason, the steady presence, the moral compass, the goody-two-shoes who keeps themselves and everyone around them on the right track. So when films like Booksmart hit theaters (or 2017's Ladybird, or 2016's The Edge of Seventeen), people stop and take notice.
Booksmart follows academic overachievers Molly and Amy (portrayed by Beanie Feldstein and Kaitlyn Denver), who have spent four years keeping their nose to the gridstone. But on the eve of graduation, the best friends suddenly realize that they may have missed out on the quintessential teen experience. Determined to make up for lost time, the girls decide to cram four years of fun into one night.
The film takes the tropes usually seen in male-centered films like Superbad, and gives them to women: They figure out what they truly want, own up to who they really are, and seek out life experiences that make "perfection" a messy goal. If you're looking for more stories like Booksmart, the books below certainly deliver on the same themes.
It's important to note that the books below are not all straight-up comedies. Many of these books feature young women of color whose personal discoveries and rebellions often result in consequences that wouldn't be shared by white women in the same situations. The stories are all different but, in each of these books, you'll find a little bit of the spirit of Booksmart: