T. Swift Is Teasing The Next 'Reputation' Song & It Already Sounds Wild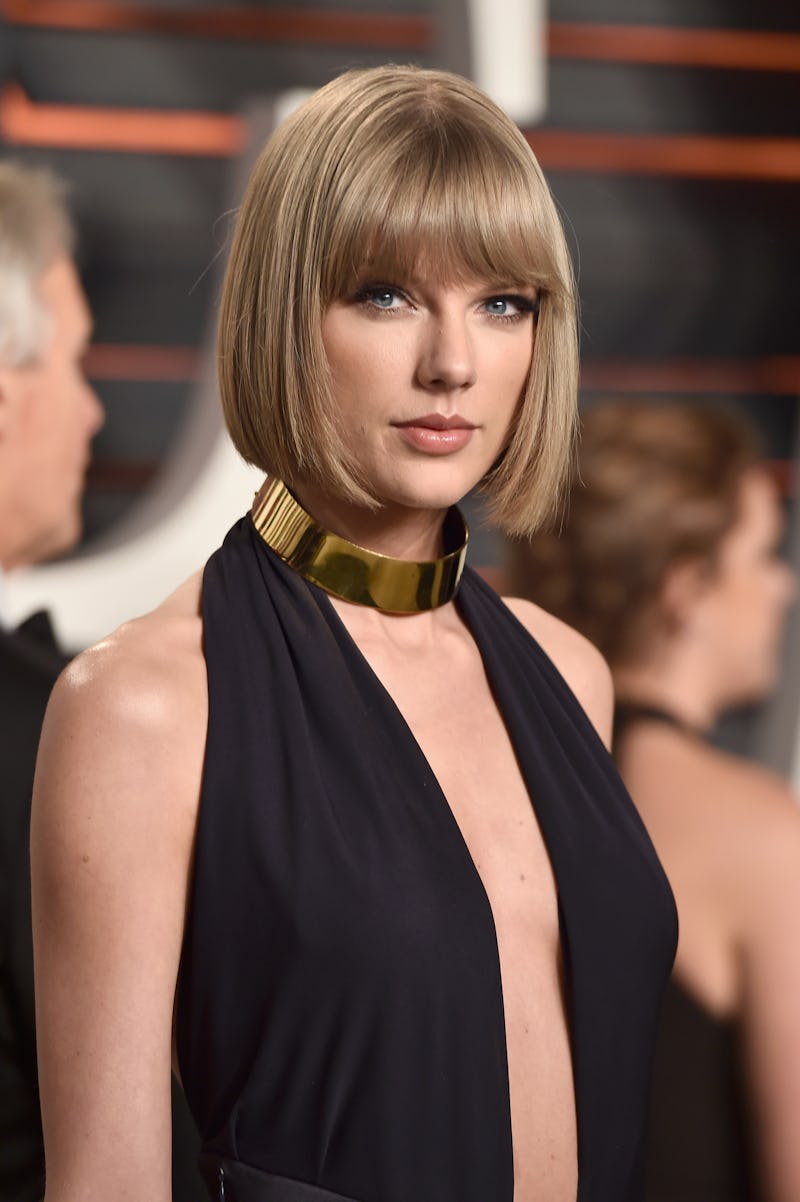 Pascal Le Segretain/Getty Images Entertainment/Getty Images
Alert: There's a new Taylor Swift song on the horizon. On Instagram Thursday, the singer teased that at midnight ET something would be "available everywhere." She also posted a video with what sounds like a child saying the word "gorgeous," so is "Gorgeous" Taylor Swift's next song? It seems like the most logical explanation, especially since her Reputation album will be released on Nov. 10 and she's already released two other songs from it.
Furthermore, Swift has used a similar method when announcing other new songs. For example, when it came to her second Reputation song, "Ready For It," she teased it with three videos on Instagram in early September. The videos also featured a small sample of Swift singing, "Are you ready for it?"
Before that, the 27-year-old sent her fans into a frenzy when she started sharing videos of a snake on social media. Near the end of August, Swift posted three videos of a serpent that many assumed was her way of teasing a new song, a new album, or both. It turned out to be both. On Aug. 23, she announced a new single would soon drop and that the title of her next album was none other than Reputation.
Then, when "Look What You Made Me Do" officially dropped, she announced it the same exact way she did everything else she has so far from Reputation. The same can also be said when she teased that the "LWYMMD" music video would premiere at the MTV Video Music Awards. Basically, when it comes to any type of announcement regarding her latest music, she's most likely going to take to Instagram to promote it.
Like each time before, fans are once again freaking out with excitement over the possibility that "Gorgeous" is her next song. As one person tweeted, "taylor swift is releasing a new song tonight so i would just like to apologize for my actions in advance." Someone else wrote, "just when i think my love for taylor swift has peaked she comes out of the shadows and proves me wrong. so hyped for gorgeous, freaking out." If that isn't enough, there is this tweet: "OMG I'M NOT OK! I REPEAT! I AM NOT FREAKING OK!" Yeah, Swifties are so ready for "Gorgeous".
As for what "Gorgeous" will sound like or what it's about that remains to be heard. However, fans have many theories, including that it's about Swift's own beauty. As one Twitter user said, "SHE MUST HAVE WRITTEN A SONG ABOUT WHAT SHE LOOKS LIKE CUZ THATS THE ONLY GORGEOUS THING I CAN THINK OF." According to several other fans, "Gorgeous" is supposed to be the best song on Reputation, and this is according to fans who have heard the song already at Swift's listening party.
There have been many mixed feelings regarding Swift's new music so far. There are some who love it, whereas others are disappointed. For awhile now she's been a controversial artist, but she still manages to be a huge success. Whether you consider yourself a fan or not, Swift knows how to get people talking.
Who knows what to expect from "Gorgeous," but there's no denying Swift already has pretty much everyone's attention. It's one of her many skills as a musician. She knows how to reel people in and keep them coming back for more. Now, all fans have to do is try to wait patiently until midnight for Swift's next song and to see if "Gorgeous" really is everything they've been hoping for.