Sorry, Bravo Fans: Caroline Fleming Just Hinted 'Ladies Of London' Is Coming To An End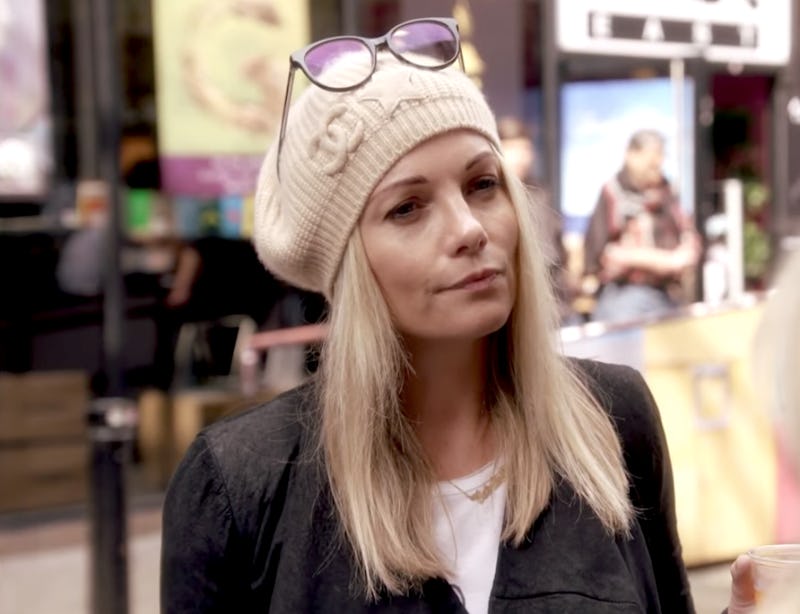 Bravo
Bravo viewers may no longer be going across the pond, because it sounds like Ladies of London is ending. In an interview with Entertainment Tonight promoting her new cookbook, Cook Yourself Happy, Caroline Fleming made some unexpected comments about the show's future. So, if you were hoping to see more from the ladies soon, prepare yourselves for some disappointment.
Fleming said,
"I think that Ladies of London, for now, is parked on a really beautiful bookshelf, with a lot of other magnificent pieces of work. I can't tell you if [or] when someone's gonna reach for that book again … you know, there are also books that lie on shelves for generations and generations without anybody reading them. So, who knows?"
Well, that certainly makes it seem like the reality series that followed a group of women, their personal lives, their careers, and all of their drama is no more — at least for right now. Bustle has reached out to Bravo for comment on whether the show is ending. Season 3 wrapped last February, so fans were probably hoping a fourth season would premiere either this fall or winter, but, it doesn't sound like they should hold their breath.
It's definitely a bummer if Ladies of London doesn't return, because it was one of the best Bravo series. It was similar to the Real Housewives franchise, but, at times, even better. Though, if Bravo is deciding to pass on another season or is taking a break, it's understandable. First, neither Caroline Stanbury or Marissa Hermer live in London full-time anymore. As showcased in Season 3, Stanbury moved to Dubai and Hermer now resides in Los Angeles.
Furthermore, while chatting with ET, Fleming doesn't appear to be a fan of reality TV and probably wouldn't do another season if the opportunity presented itself. "Being a part of a reality TV show was… that was a journey," she said. "A lot of the filming was around things that I wouldn't normally involve myself in. I don't enjoy unkindness. I don't enjoy gossip. I don't really want it to have any place in my life. I want to do good stuff."
Just because it sounds like Fleming is putting this particular world behind her and Stanbury and Hermer live outside of London, that doesn't necessarily mean they wouldn't come back for another season of Ladies of London. However, Hermer did tell People in June that since she is now stateside, she wouldn't be able to film another season right now. She also dished to the outlet in February, "For our family … we'll spend the school year in L.A. and we'll be back at our house in London for the summers in Europe." So, that may leave the door open for a possible new season sometime in the future, right?
If Ladies doesn't film again, Hermer also told Entertainment Tonight in January that, if asked, she wouldn't rule out a transition over to the Real Housewives of Beverly Hills, meaning fans wouldn't be rid of her completely. Furthermore, the An American Girl in London cookbook author said she's looking forward to getting to know RHOBH star Lisa Vanderpump, especially since Hermer and her husband, Matt Hermer, are restaurant owners. "I respect Lisa Vanderpump," she said. "[It's] always good to know the competition."
Yes, it would certainly be unfortunate if Fleming, Stanbury, and Hermer didn't return, but the series could still go on with Adela King, Julie Montagu, Sophie Stanbury, and Juliet Angus. Plus, new cast members could potentially join the show.
Fans should definitely keep their fingers crossed that this isn't the last they've seen of Ladies of London — and its cast. When it comes to the world of Bravo, anything is possible, so don't lose all hope just yet.