'Ten Days In The Valley's Inspiration Is Nightmarishly Real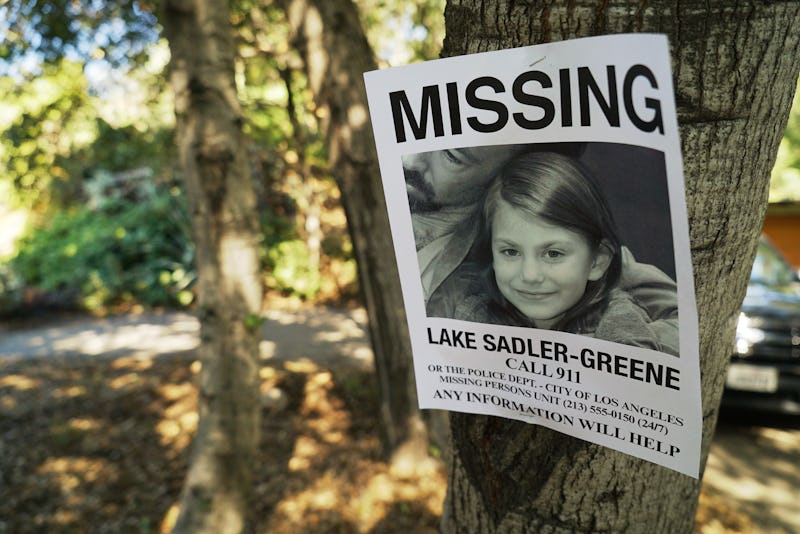 Eric McCandless/ABC
Ten Days in the Valley examines what happens when the lines between professional and personal are inextricably blurred, tracing the life of an overworked mother whose world is upturned when her young daughter goes missing in the middle of the night — just like a story from her hit police TV show. It's an unimaginable tale, but given the uptick in true crime that's hit television as of late, it's worth asking: Is Ten Days in the Valley based on a true story?
It's not quite ripped from the headlines, but as creator Tassie Cameron says during the TribecaTV Festival panel for the series, it hits close to home for her. The veteran screenwriter/producer has worked on numerous shows over the last two decades, and much like Ten Days' lead character, many of them have been crime-focused. In the early 2000s, she wrote a handful of episodes for Canadian thriller Tom Stone, an action thriller anchored by an ex-cop. From 2008 to 2011, she co-executive produced a string of episodes for police drama Flashpoint. And in 2010, she co-created her own series: ABC's Rookie Blue, which followed a team of young, fresh-out-of-the-academy cops trying to prove themselves and jumpstart their careers across six seasons. Her background is primarily in fiction, but for Ten Days, it was important to Cameron to make things true to life.
"I've been writing about police for a long time. I know a lot of cops ... my mom's an investigative journalist who deals with crime writing and police reporting, so the kind of documentary journalism angle is something that's really familiar to me," Cameron says. "In some ways, the most important thing is that we brought in a writer from Los Angeles ... and he's a Latino guy, ex-Sheriff, L.A. County Sheriff. To have somebody who was from L.A. who'd been inside the police department ... helping us with the authenticity all the time was amazingly helpful ... Being as authentic as possible was important to us."
Ten Days sees Cameron return to ABC, but this time with a different perspective. Kyra Sedgwick (The Closer, Brooklyn Nine-Nine) stars as Jane Sadler, the mother whose daughter, Lake, disappears. During one late night scrambling to re-write scripts for her cop drama in her back shed, she returns to her house to find her door locked and her daughter missing from her bed, where she'd left her sleeping safely — or so she thought — inside. And when she can't find her, she's forced to file a missing person report. For Cameron, it's a story that is quite literally the stuff of nightmares.
"I came up with the idea because I was having a recurring nightmare. I have a little writing shed — and just to be clear, I don't actually work there at night when my daughter's in bed. I never do and I never will," she says. "But I would have this dream that I would be in there and I would be on deadline [and in the] middle of the night, the back door would be locked and my kid would be gone. So it was really just working through that."
And thus, Ten Days in the Valley was born. It's not based on a real story, but it's inspired by something real enough: A mother's fear that somehow, some way, even her best intentions won't be enough and someone could harm her child. Based on the trailer, the show will amp up the drama (and suspense) — betrayal, lies, and illicit affairs are among the plot points teased — but hey, this is television after all, and Cameron knows it well.
Additional Reporting By Martha Sorren