Jaden Smith Brought His Hair To The 2017 Met Gala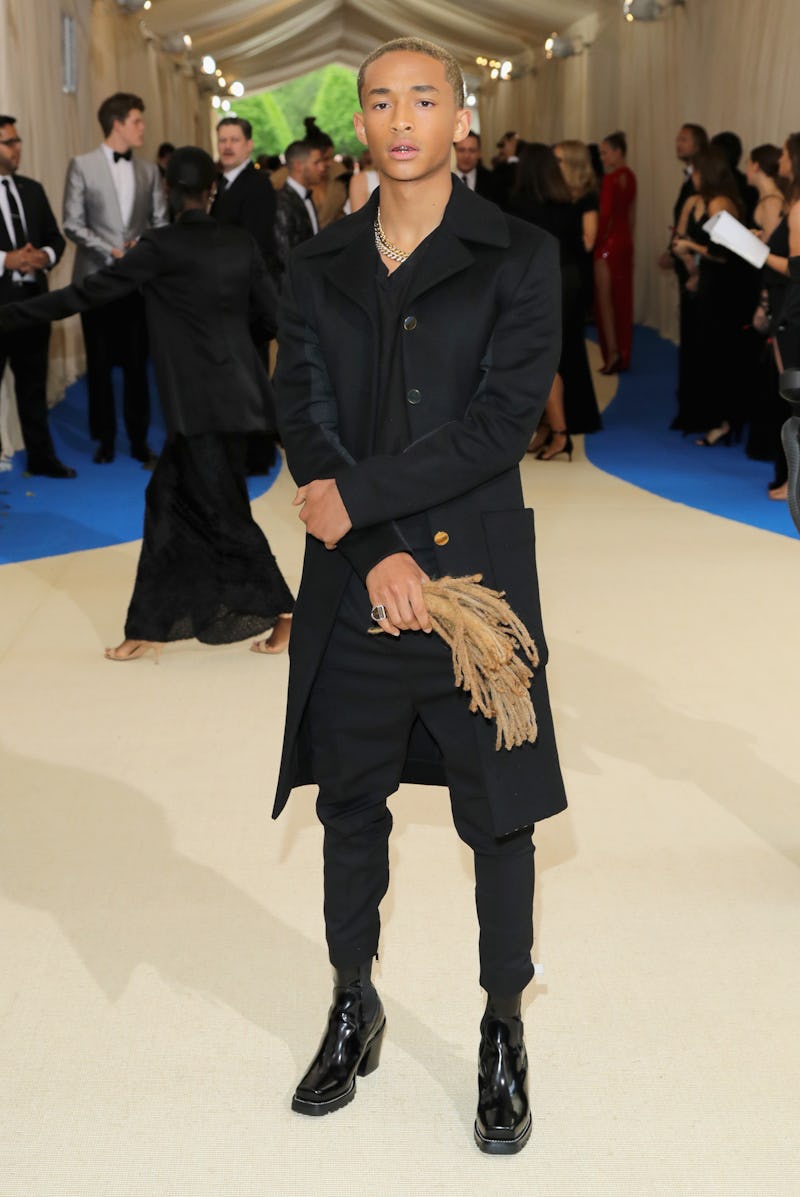 Neilson Barnard/Getty Images Entertainment/Getty Images
When dressing for something as fancy and fashion-forward as the Met Gala, there are limitless ways one can accessorize. A bold handbag can perfectly compliment a structural gown. A great pair of shoes can complete a tux. Jaden Smith brought his dreads to the 2017 Met Gala red carpet, because, well, reasons.
For the most part, Smith's look was pretty straightforward. He wore an all-black ensemble, which included a long black jacket, a black tee, black slacks, and some fierce patent leather black boots. He also hit the haters with a pop of shine by wearing a grill and a few chains around his neck. Then again, it's not as if anyone will be looking at his face — his hands (specifically, what's in his hands) are where all the action is happening.
That's right: Smith brought his shorn dreads with him to the 2017 Met Gala red carpet, though there hasn't yet been an explanation as to why. Then again, does it really matter? It's the Met Gala, after all, and this year, the event is honoring Rei Kawakubo and Comme des Garçons — the epicenter of all things weird and mysterious in fashion. If you consider that fact, Smith's hair-cessory isn't all that weird. In fact, Kawakubo just might love it.
Check him out:
With this look, Smith may have outdone the level of avant garde fashion expected at this event — even if just by a hair.