Jay Z Changes His Name Again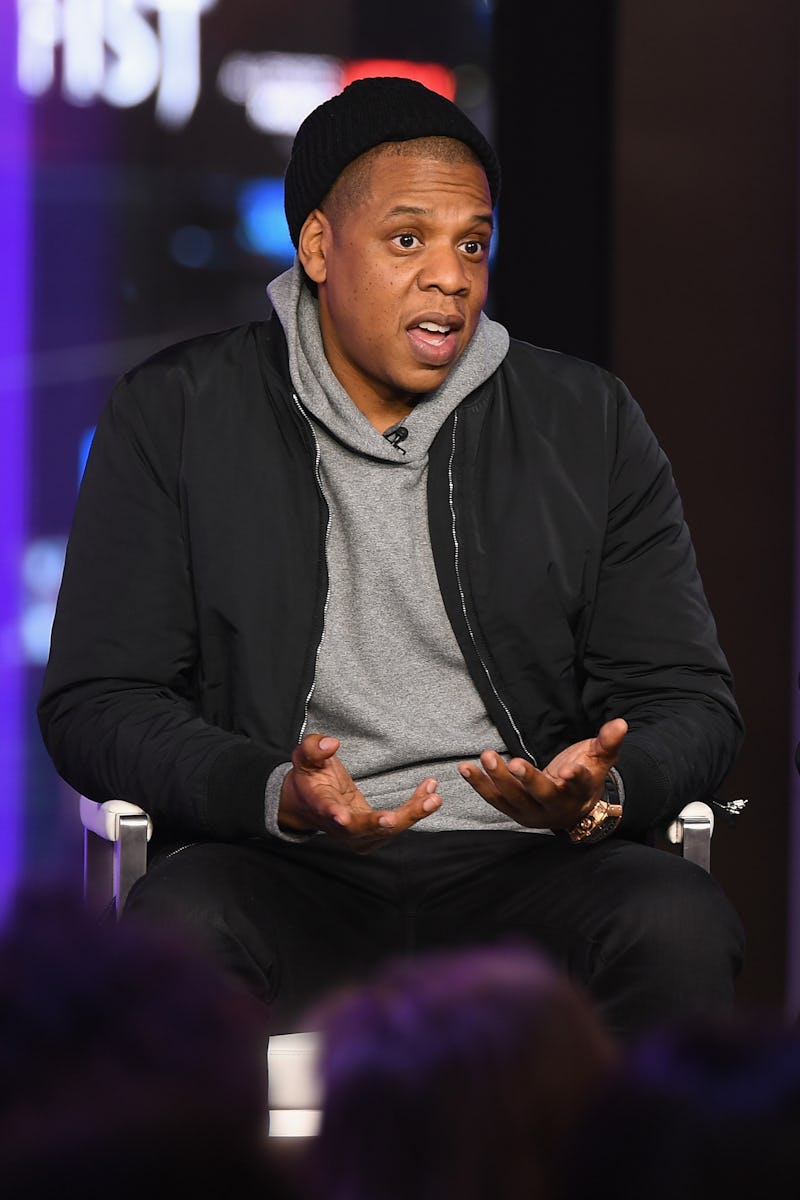 Dave Kotinsky/Getty Images Entertainment/Getty Images
The Knowles-Carter family is going through some major changes in their personal lives this year, and Jay Z is making an adjustment in his professional life, as well. Beyoncé recently gave birth to their twins, and while I assume that momma Bey will be laying low for a little bit (because she most definitely should be enjoying her babies), Jay has been keeping busy and is having a pretty exciting start to 2017. He looks to be going through his own rebirth of sorts, because Jay Z has changed his name.
Musicians are no strangers to switching up their stage names. Some of the most infamous name changes include Prince to literally just a symbol, and Puff Daddy to P. Diddy to Diddy to Puff Daddy. At least, that's what I think he's called now. Anyway, a rep for Roc Nation confirmed to Pitchfork that Jay Z has gone back to his hyphenated name along with all caps letters. Jay has changed the stylization of his name so it is now "JAY-Z" rather than Jay Z, which he adopted around the time Magna Carta Holy Grail was dropped in 2013.
After mysterious ads popped up online and in New York City, it was announced that Jay Z — or I should say, JAY-Z will be releasing a visual album called 4:44. I definitely think the slight change to his name means that Jay is coming back and he is coming back strong. You know how caps in a text usually mean yelling? Well, JAY-Z is letting everyone know that he is not done yet and I am so excited to hear what's coming.
Along with a new album and new baby twins, Jay was just recently inducted into the Songwriters Hall of Fame with a speech by Barack Obama himself. Jay was also the first hip hop artist to receive the honor, so yeah, life is pretty good for him these days. I can't wait to see and hear the direction JAY-Z is going and all of the projects he has yet to gift us.