This Celebrity 'Harry Potter' Fanatic Just Joined The 'Fantastic Beasts' Sequel & Can't Even Deal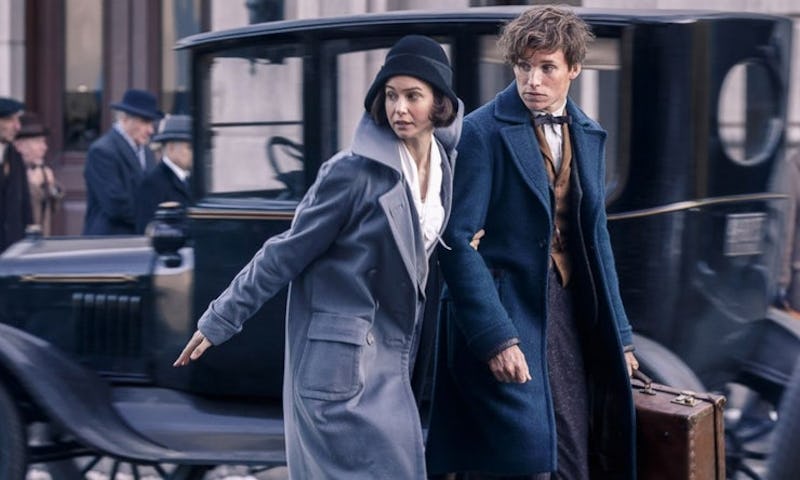 Warner Bros. Pictures
Deep breaths: Your favorite former Daily Show correspondent has joined your favorite new film franchise and that, folks, is the dictionary definition of a Friday feeling. Plain English? Jessica Williams is joining Fantastic Beasts' sequel, and if her tweet announcing this is anything to go by, she's as excited as you are. If you're unacquainted with The Incredible Jessica James star's Harry Potter obsession, you should know that she told Stephen Colbert on The Late Show in July that she first met J.K. Rowling through Twitter. She explained to the TV host that she'd been a huge fan of the books as a child and as such, was "really freaked out" when the author began following her on Twitter while Williams was working on The Daily Show. Heck, she even stopped tweeting for a while because she was too intimidated.
As the world learned from Williams' Late Show interview, the British writer reached out to her by sliding into her DMs in 2015 to wish her a happy birthday and to compliment her for her TV work — and thus began the start of something beautiful. Although this is real life, rather than a novel about a plucky boy wizard who triumphs against the odds, you should also know that this friendship has blossomed since then.
According to Williams' Instagram (and Rowling's Twitter), the pair hung out for real in July. And while, as Williams wrote under her Instagram post showing her with the writer, meeting your idol can often be "a real toss up of either cupcakes or dog doodoo if you know what I mean," she clarified that, "This right here was cupcakes."
So no wonder she's so excited to be involved in a new Potter project. Pottermore announced that Williams' role in the Fantastic Beasts sequel hasn't been revealed yet. But that hasn't made the 28-year-old any less ecstatic about the announcement — when announcing the good news on Instagram, Williams wrote,
"I AM SCREAMING. IF ANYONE WOULD HAVE TOLD 9 YEAR OLD ME THAT I WOULD SOMEDAY PLAY A CHARACTER THAT EXISTS IN THE WIZARDING WORLD I WOULD NOT HAVE BELIEVED IT. I'M SO THRILLED. THANK YOU JO."
So, which Fantastic Beasts character could Williams be playing? It's tricky to say, since there's no concrete plot info about the sequel available. However, potentially clues could be gleaned from the possible locations — CinemaBlend reported that the Fantastic Beasts sequel will be set in both the U.K. and Paris, and speculates that given villain Gellert Grindelwald (who escaped at the end of the last film, implying he'll presumably be back in the sequel) has links to Germany. So here could be a chance that the film would also have scenes in the same country. If the U.K. scenes suggest Hogwarts might be involved — and let's face it, it would be weird to not include the school when audiences are so eager to see it again, and you're shooting in the same country anyway — then maybe Williams would play one of the teachers there.
But really, at this stage, it's too hard to say. Williams isn't the only new name that's been announced to join the cast. According to Pottermore, German actor Wolf Roth will be on board as a character called Spielman, Call the Midwife star Victoria Yeates will play the mysteriously named Bunty, Derek Riddell will play Torquil Travers, Poppy Corby-Tuech will play Rosier, and Cornell S John will take the role of Arnold Guzman. Pottermore stressed that Rosier and Travers are of particular interest, since these surnames appear in the Harry Potter books attached to two Death Eaters who work for Lord Voldemort.
So no, fans might not know too much about the specifics of her role, but if you've tuned in to the podcast 2 Dope Queens, witnessed her work on The Daily Show, or caught The Incredible Jessica James, you know what sort of raw talent the Fantastic Beasts franchise has on its hands. Realistically, whatever role she takes, there's a high probability that Williams will be totally luminous.