Jessie James Decker's Kittenish Swimwear Is On The Way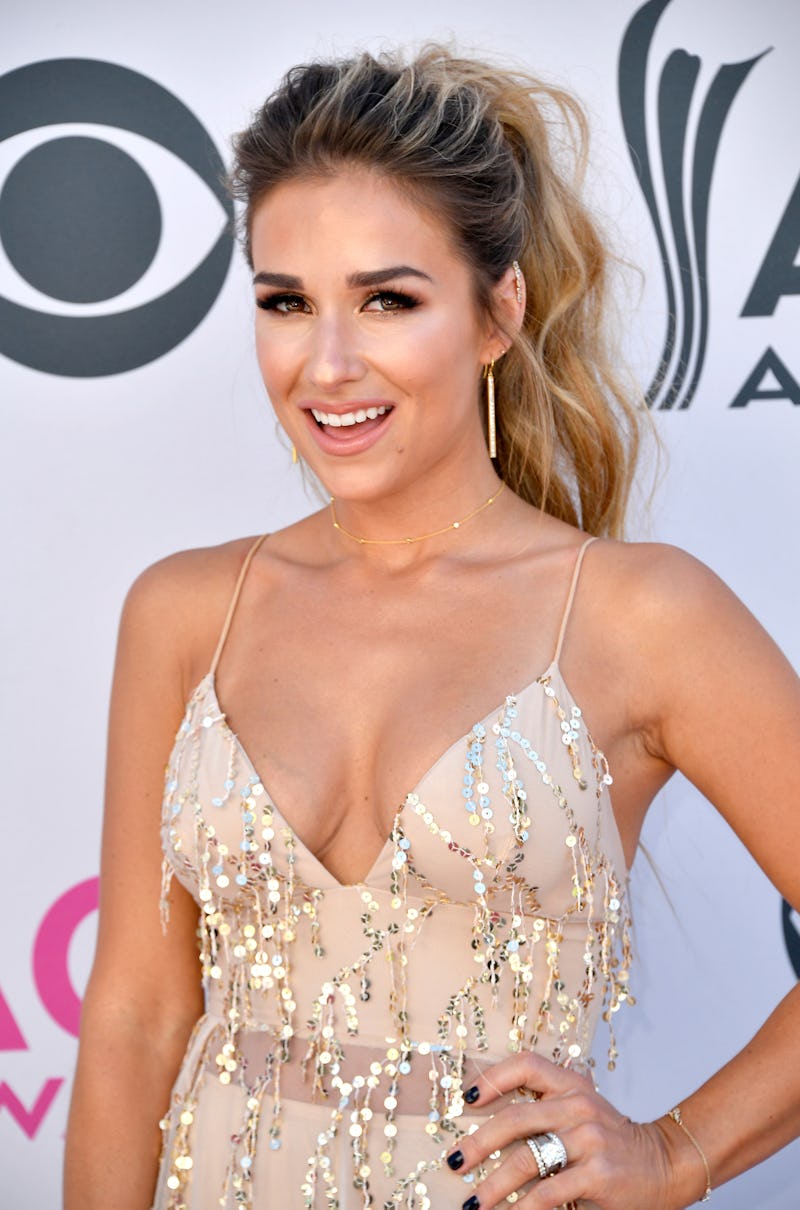 Frazer Harrison/Getty Images Entertainment/Getty Images
After months and months of teasing, there is finally an arrival date to look forward to for this bathing suit launch. In just a few short weeks, you'll also be able to snag Jessie James Decker Kittenish swimwear. Fans are super excited about this news, for a good reason!
Decker is making it her mission to bring affordable, durable swimwear to the market. "The quality is unbelievable," she told Bustle earlier this year during an interview at the Kittenish pop-up location in New York. "I was really, really particular about the quality and keeping the price down." Her goal was to make something affordable that still wouldn't rip or fall apart due to wear and tear.
Based on the online teases, she hasn't scrimped on cuteness, either. Not only will these suits fit your budget, but they'll definitely match all of your summertime vibes. So when will you finally be able to slip these pieces on and take a vacation already?! According to the brand's Instagram, the first bathing suits will hit the Kittenish website during the last week of April. So, yeah. It's official. The countdown is on! Just wait until you see the first images of this collection.
Prepare to take your summer lounging to the next level.
The first items will drop as soon as the end of the month, then look out for even more swimwear in May.
You'll be able to shop colorful pieces and simple silhouettes with trendy details on the Kittenish website very, very soon.
This is incredible news because JJD has been teasing us with impeccable swim pieces for quite some time now.
It's been a long time coming, but all of your patience is about to be rewarded.
Come the end of April, all you'll have left to do is to choose a favorite Kittenish swimsuit to purchase. Good luck selecting just one.
Summer is coming early. Get ready to scoop up the first-ever Kittenish Swim Collection as soon as it drops. Amazing poolside pieces will be here before y'all know it!