Johnny Depp Apologizes For Trump Assassination Joke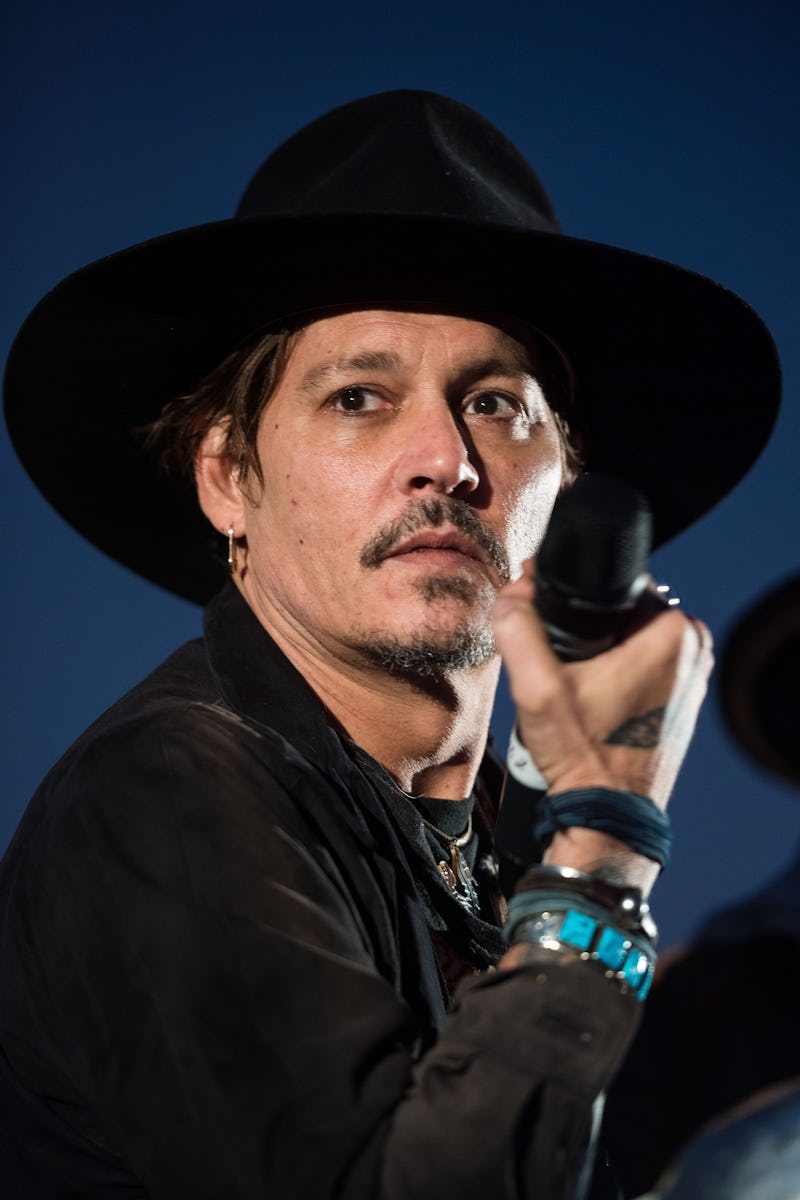 Ian Gavan/Getty Images Entertainment/Getty Images
During an appearance at Glastonbury Festival on Thursday, Johnny Depp made a comment about President Trump being assassinated on stage that didn't exactly sit well with the White House — or with many people in general. Now, Depp has issued an apology to People. It reads,
I apologize for the bad joke I attempted last night in poor taste about President Trump. It did not come out as intended, and I intended no malice. I was only trying to amuse, not to harm anyone.
Depp was at Glastonbury to present his 2004 film The Libertine, when he asked the huge crowd,
Can we bring Trump here? I think he needs help. ... When was the last time an actor assassinated a president? ... I want to clarify, I am not an actor. I lie for a living. However, it has been a while and maybe it is time.
Clearly aware that his remarks would be heard around the world, Depp said, "This is going to be in the press. It will be horrible. I like that you are all a part of it."
Depp's comment was likely in reference to the assassination of President Abraham Lincoln, who was killed by John Wilkes Booth, a theater actor.
Depp's apology comes after the White House issued the following statement about his comment to CNN on Friday morning:
President Trump has condemned violence in all forms and it's sad that others like Johnny Depp have not followed his lead. I hope that some of Mr. Depp's colleagues will speak out against this type of rhetoric as strongly as they would if his comments were directed to a democrat elected official.
Depp's remarks have garnered mostly negative reactions, and his words brought up conversations about First Amendment rights, hypocrisy, and some people have even brought up his ex-wife, Amber Heard, previously making allegations of domestic violence against him. (Depp denied the allegations; Heard and Depp divorced, and she withdrew her petition for a domestic violence restraining order.) The backlash against Depp comes only a few weeks after comedian Kathy Griffin shared a controversial photo of a fake beheaded Trump, leading to her to be fired by CNN from her New Year's co-hosting gig. Griffin also later apologized for the photo.