Jordyn Woods Created A Plus Size Clothing Line That Is SO '90s Grunge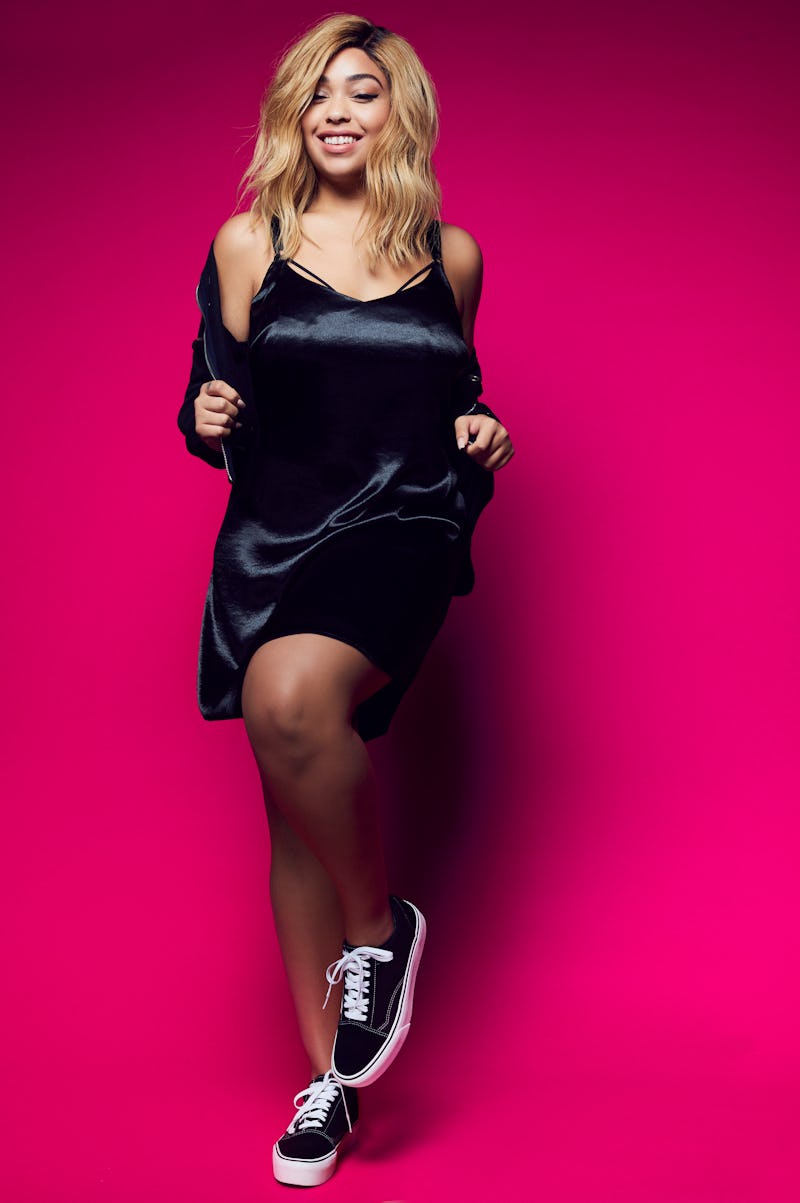 Courtesy of Addition Elle
You don't need to spend an entire weekend thrifting at vintage or consignment stores while on the hunt for classic '90s pieces. The latest Jordyn Woods x Addition Elle fashion collection is called "90210" for a reason. It's inspired by the glorious and grunge-tastic looks of the '90s, when Brenda Walsh, Donna Martin, Kelly Taylor, and co. ruled the roost. Alongside the epic sideburns of leading men Dylan McKay and Brandon Walsh, of course.
The capsule from the plus size, Canadian-based brand, which democratizes fashion, is super fun. It's nostalgic without being too retro. Woods, who is well-known among Kardashian followers as the BFF of Kylie Jenner, and the retailer have put together a collection that focuses on details of the era. We're talking slip dresses, oversized denim, high-waisted and destroyed jeans, crop tops, bodysuits, and more.
The 12-piece range, which is the third collab between Woods and the brand, will cruise onto the Addition Elle site on Monday, April 9. We've got a sneak peek at all the pieces and prices.
The "90210" collection is available in sizes 12 through 26. Items start at $32 and go as high as $125.
You can mix and match items from the capsule and your presentation will never feel contrived or like you are trying too hard to be '90s.
Slip dresses were popularized by Courtney Love but they remain wearable RN.
You can totally pair anything in the range with with pieces you already own. "90210" is that versatile. Mini dresses are so '90s, especially when paired with kicks or combat boots.
The striped shirt has all of the nautical feels. The roomy shape is so old school.
This graphic tee asks to be layered.
Destroyed, light wash mom jeans are a "yes."
The oversized denim jacket is modernized by the cold shoulder construction.