These Meghan & Kate-Worthy Turtlenecks Will Help You Do Winter Style Like A Duchess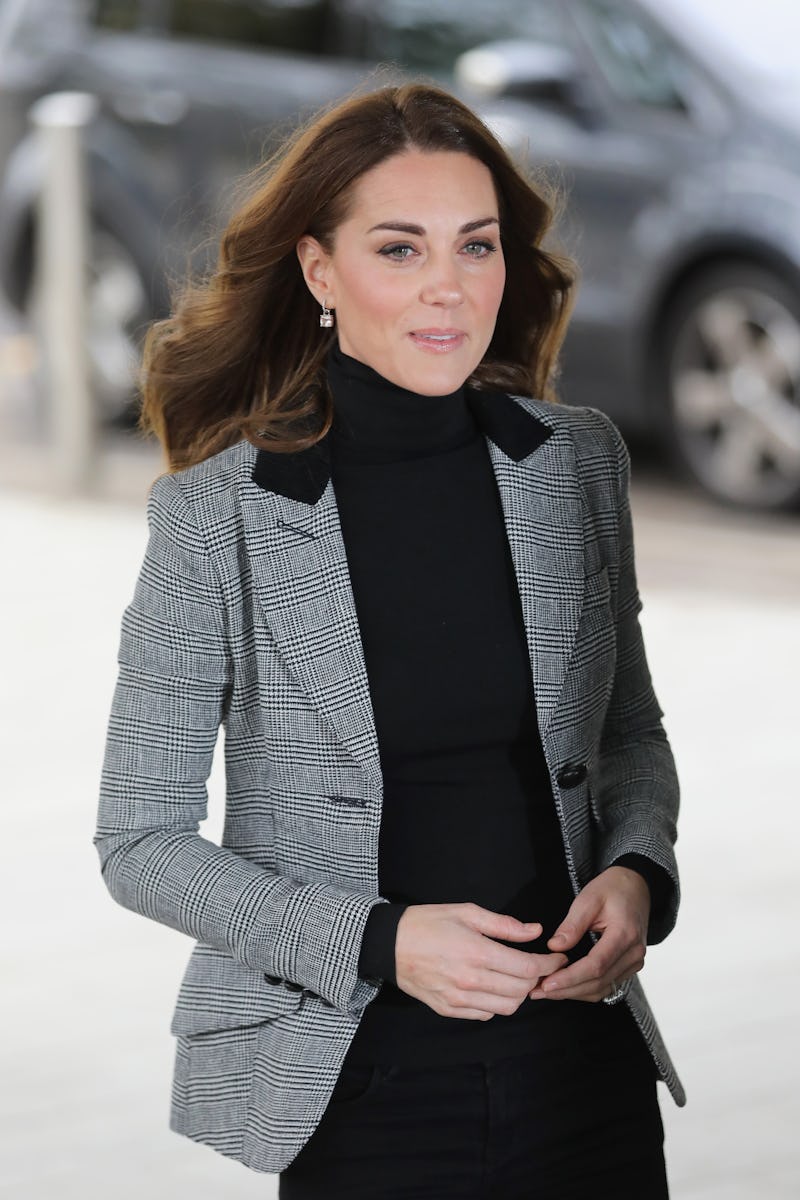 Tim P. Whitby/Getty Images Entertainment/Getty Images
The humble turtleneck sweater has taken on a life of its own lately, becoming a firm winter staple. Thanks to it being a favoured style of both Kate Middleton and Meghan Markle, it's firmly in the spotlight. Be it cashmere, merino wool, fine-knit, chunky, or ribbed, there are soooo many options for turtle neck wearers this winter.
The appeal of a turtle neck is endless due to its versatile nature. Need an extra layer to keep warm under your floral dress? Reach for your roll neck. Want something to pop under your dungarees or a jumpsuit for an extra dimension? Whack on your turtleneck. They're also perfect for those days you just CBA to put a proper outfit together; simply pull one over your head, pair with some high-waisted jeans, trainers and a coat and you're good to go.
If you're wondering where you can pick up your winter knitwear, you won't be short on options. From affordable high street chains such as H&M and Zara to mid-range stores like Arket, there's something for every budget around. When it comes to picking your style, I would say opt for the best quality material you can afford. Cashmere may be pricey, but it'll keep you snug all winter long and will last you for years to come (just remember not to wash it with your regular load).
Keep scrolling to check out my edit of the best turtle neck jumpers around right now...