Kendall Jenner Finally Opens Up About Her Pepsi Ad Backlash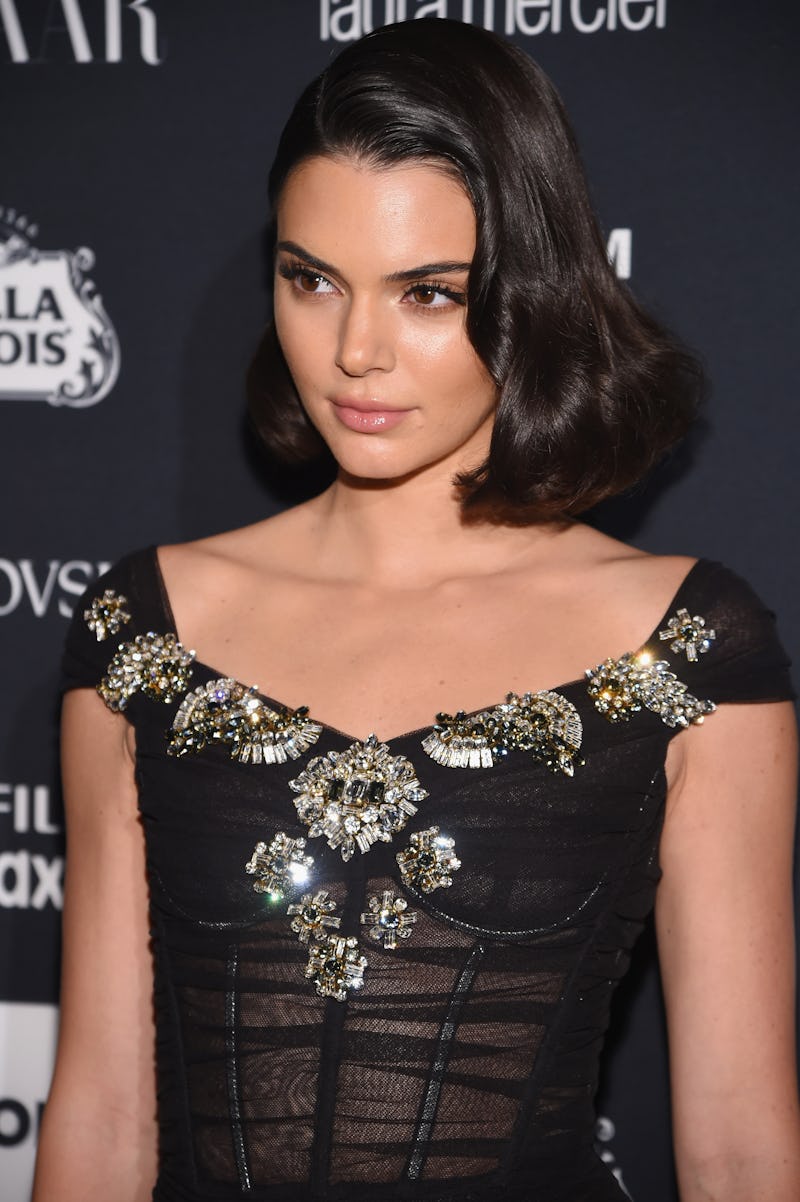 Dimitrios Kambouris/Getty Images Entertainment/Getty Images
It's been months since Kendall Jenner's controversial Pepsi ad made headlines, but people are still talking about it. And now, we finally get to see how the response to the ad affected the 21-year-old herself. On Sunday night's Season 14 premiere of Keeping Up With The Kardashians, Kendall Jenner was hit with backlash from her Pepsi ad — and fans get to see first hand how she felt about it all.
In order to fully understand the situation, it's necessary to take it all the way back to when the commercial first debuted last spring. The commercial featured Kendall ending a protest (which looked similar to a Black Lives Matter protest) by giving a police officer a Pepsi and then joining the protestors herself.
As soon as the ad hit the internet, people were quick to claim that it trivialized how important the BLM movement is, and many critics have said that it appropriated these protests. At the time, Pepsi released a statement apologizing for the commercial and pulled it from the air.
"Pepsi was trying to project a global message of unity, peace and understanding. Clearly, we missed the mark, and we apologize. We did not intend to make light of any serious issue. We are pulling the content and halting any further rollout. We also apologize for putting Kendall Jenner in this position."
But, Kendall had remained largely silent about her participation in the ad... until now.
As Kendall explained on the episode, she was excited to get the offer from Pepsi because it meant that she'd be following in the footsteps of so many celebrities who had created iconic ads for the company before her, including stars like Pink, Beyoncé, and Michael Jackson.
She said on KUWTK:
"I trusted everyone, I trusted the teams. But after I saw the reaction and I read what people had to say about it, I most definitely saw what went wrong. I was so stuck and I really didn't know what to do and I completely shut down."
In every scene of the episode where Kendall was involved, she was visibly upset, trying to figure out the best way to handle things after the damage had already been done. At one point, she even called her older sisters to talk about it, and they said it sounded like she was crying. It seemed like a complicated situation to tackle, so it made sense that she decided to turn to Kim to see what she should do next.
She approached Kim not knowing what she should do, saying, "I genuinely have no idea how I'm going to bounce back from this," and her big sister offered up some advice for her "first real experience" with something "scandalous" happening to her. In Kim's words, she wanted Kendall not to ignore it and choose to grow from it, while knowing that there's a light at the end of the tunnel and that she will move past it eventually.
In another ITM interview, Kendall added:
"I would never purposefully hurt someone ever. If I knew this was gonna be the outcome, I never would have done something like this ... the fact that I would offend other people or hurt other people was definitely not the intent and that's what got me the most, is that I would have ever made anyone else upset."
Some people may still be upset with the way that Kendall chose to handle the situation, but after seeing her reaction to the backlash, it's pretty clear that she was blindsided by it all — and that she didn't intend to offend or hurt anyone with the commercial. Though that doesn't excuse anything, it does seem that Kendall has learned something from it — so, hopefully, she'll avoid being caught in a similar situation in the future.