'Game Of Thrones' Star Kit Harington Is Seeking Treatment To Work On "Personal Issues"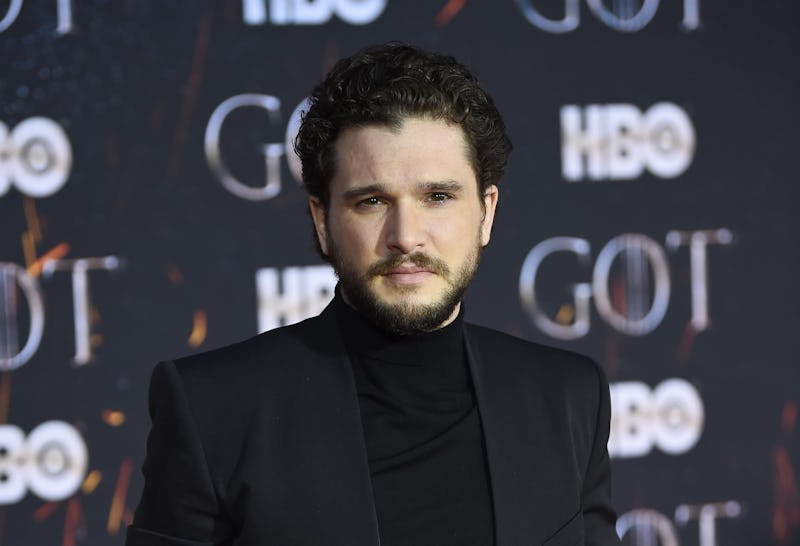 Dimitrios Kambouris/Getty Images Entertainment/Getty Images
The hit HBO TV series Game Of Thrones ended earlier this month and now, one of its stars is looking to take some time to out of the spotlight. Kit Harington is seeking treatment at a wellness retreat to work through "personal issues," according to a statement from his rep on Tuesday, May 28. The statement from his rep reads: "Kit has decided to utilize this break in his schedule as an opportunity to spend some time at a wellness retreat to work on some personal issues."
According to the NY Post, Harington has reportedly been at the Connecticut health retreat Privé-Swiss for about a month, reportedly arriving shortly before Game Of Thrones aired its May 19 series finale. The newspaper reported that the 32-year-old actor, who played Jon Snow on the HBO series, was reportedly "undergoing psychological coaching, practicing mindful meditation and cognitive behavioral therapy to combat stress and deal with negative emotions." An unnamed source told the NY Post that Harington's wife, actor Rose Leslie, has been "extremely supportive" of her husband. The couple met on Game Of Thrones — she played Jon Snow's first love, Ygritte, a wilding from north of The Wall on Seasons 2 through 4 of the show — and they got married in Scotland last June.
Harington has played the iconic Jon Snow for the entire run of Game Of Thrones. Fans of the HBO series watched as his character go from working for Night's Watch at the Wall to, at one point, being declared the King in the North. The show's series finale shows Jon stabbing his lover, Queen Daenerys, in the heart after she conquers King's Landing by dragon fire. His character's big moment in the finale caught many fans of the show by surprise — as well as Harington himself, as indicated by The Last Watch, a documentary about the show's final season that aired on HBO on Sunday, May 26. The particular segment, which has since gone viral, shows Harington being shocked that Jon kills Daenerys at the cast's finale table read.
And now that the mega-hit series is over and done. An unnamed source told the NY Post that part of Harington's personal issues reportedly include coming to terms with the end of Game Of Thrones. According to the newspaper, the source said,
"The end of 'GoT' really hit Kit hard … He realized 'this is it — this is the end', it was something they had all worked so hard on for so many years. He had a moment of, what next? ... Everyone close to him really wanted him to get some rest. Right now, he just needs peace and quiet."
It's clear that Game of Thrones has meant a lot to Harington over the years. In an Esquire interview with the actor published on April 15, he recalled how emotional his final day of shooting the series was. Harington said,
My final day of shooting, I felt fine . . . I felt fine . . . I felt fine. . . Then I went to do my last shots and started hyperventilating a bit. Then they called, "Wrap!" And I just f*cking broke down. It was this onslaught of relief and grief about not being able to do this again. It wasn't so much about Jon. It was about not being in this world, not getting to smell those smells, fight those fights, be with these people — the whole package.
And now, it's time to give Harington the time he needs to rest and take a break.