Kristen Bell Says Her And Dax Shepard Nearly Broke Up Because Of This Toxic Relationship Behavior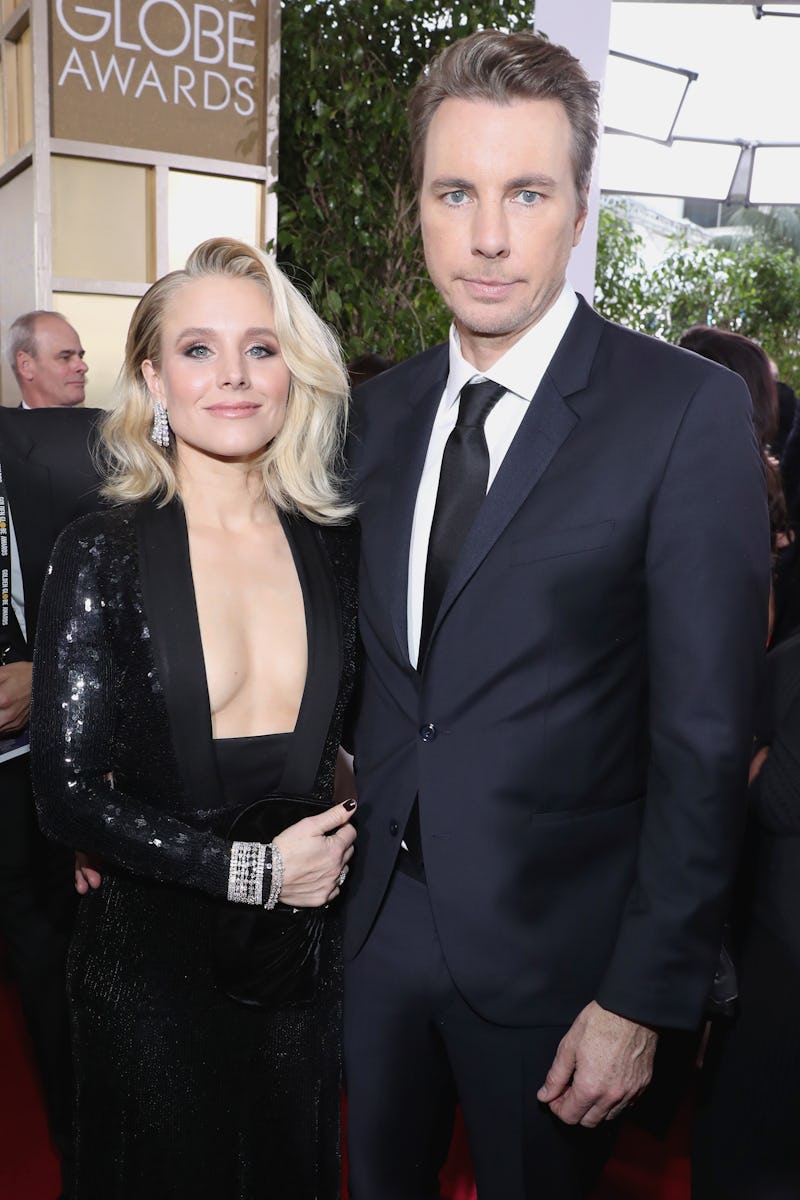 Jonathan Leibson/Getty Images Entertainment/Getty Images
Relationships are hard, and sometimes people can make them even harder than they have to be. In an interview with Harry Connick Jr., Kristen Bell revealed how Dax Shepard changed their relationship for the better by helping Bell realize she had a toxic habit that could have sabotaged her chance at happiness. Like many people, Bell didn't know how to fight right. The idea that there is a right way to have an argument with your partner may seem odd, but it's an important part of communicating. Every couple fights, but certain behaviors can stop a relationship before it starts.
This could have been the case for Hollywood sweethearts Bell and Shepard. In her interview with Connick Jr., Bell revealed her first year of dating Shepard was filled with drama because she was all about "the dramatic exit." On Wednesday's Harry, Bell said,
"When we first met, we fell madly in love and I love the dramatic exit. There is nothing I crave more. The first year you are working out your kinks. I loved it. We'd get in a fight because we would fight a lot and I'd like yell something then slam the bedroom door, then I'd slam the front door, then I'd get in my car and then I'd skid out the driveway and I would sit around the corner in my car and it felt so good and I realized how incredibly toxic it was only after he pointed it out."
Bell went on to reveal she thought since she was always "winning" the fights, that storming out was the right choice. In actuality, she was setting a precedent that their relationship couldn't sustain, and Shepard is the one who explained to her why they needed a new system.
According to Bell, three months into their relationship, Shepard explained to her why she needed a new fighting style. "He was like, 'You can't leave anymore during fights. I'm not going to do that,'" Bell told Connick Jr. "I was like, 'What?' He's like you can't do that, I'm not going to have a relationship, he has a very high standard and a strong code of ethics. He was like, 'No, I have more respect for myself, I love you but I'm not going to do that my whole life.'"
Shepard didn't stop there with an ultimatum though. He saw that Bell had an issue that she needed helped with, so he helped her learn how to fight better by asking her not to leave the house during their next argument. From there, they worked on Bell not leaving the room. And now, Bell revealed that even though they "don't agree on 99 percent of things in this world" they know how to argue productively.
They've also been married since 2013, so clearly these two have figured out how to communicate. In fact, they're so good at it, that for some of their fans they're the ideal couple. Part of that is because of just how real and open they are about the ups and downs of marriage.
There's a lot of talk about toxic behavior these days, and while some things are definitely a deal breaker, it's important to realize that some things can be fixed. Bell didn't realize her love of exiting a room dramatically was having a negative impact on her new relationship until Shepard pointed it out. The fact that she was willing to put in the effort to learn how to express her anger in a better way says so much about her as a person and about the strength of her love for Shepard.
As a couple, these two have helped each other and been each other's champions — they've earned the right to be called "couple goals" because their honesty is a refreshing reminder that real-life relationships aren't fairy tales. But that doesn't mean they can't be beautiful, as Bell and Shepard keep on showing their fans with a sense of humor and sweetness that is unparalleled.