Kylie Jenner Wore An $18 Romper To Coachella & Here's Where To Get It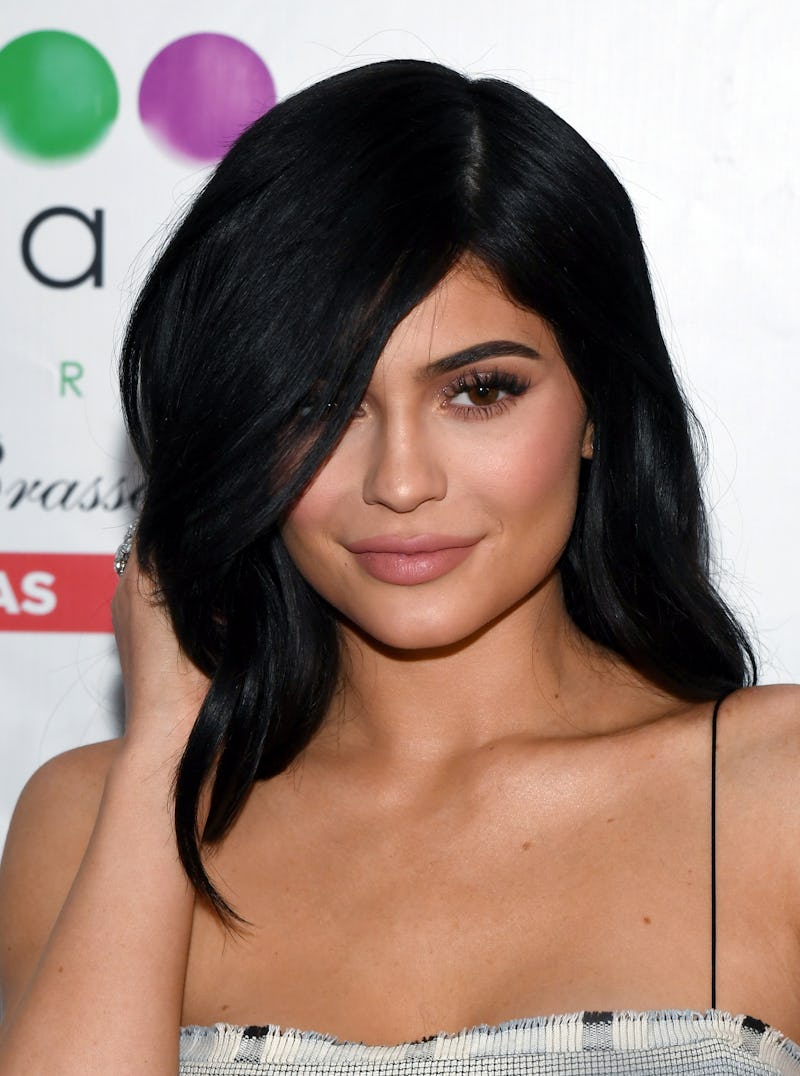 Ethan Miller/Getty Images Entertainment/Getty Images
Every trend that the KarJenner family touches turns into a bestseller, but this is one that you can actually afford. According to one of her many Instagram photos from the weekend, Kylie Jenner wore an $18 romper to Coachella. The strapless one-piece might be simple, but the versatility will make it your summer uniform.
Jenner took a break from her casual head-to-toe Fendi outfits to visit Coachella. She didn't just go to the event either. The social media star rocked three different hairstyles and a whole lot of outfits in just one weekend. Jenner might have been gone for a few months, but she's making up with it in one weekend alone.
The one that's catching most peoples' eye is, well, the most affordable. Jenner wore a strapless, all-black romper from Fashion Nova that is the perfect base for any summer outfit. But Jenner didn't even dress it up. She wore it on its' own in all its' basic glory.
According to the Fashion Nova website, the Buenos Aires Romper is currently $17.99 on the website. The piece comes in gray and black in sizes extra-small to 3X.
Believe it or not, the black is still in-stock in sizes small to extra-large. It's the gray color that is no longer in-stock. There's a good chance that the color will sell out soon though. Because if this Jenner trend is anything like Lip Kits, the romper will fly off the virtual shelves.
There has been a whole lot of hype around the brand Fashion Nova lately. Think of it as the Forever 21 of the celebrity world. It's an affordable fast fashion brand that has something for just about everyone — even Jenner and Cardi B.
Jenner actually quoted Cardi B in the caption about the brand. The caption read, ""I could buy designer but this @FashionNova fit," which is a line in Cardi B's song "She Bad." I smell a collab coming soon, my friends.
Jenner isn't the only celebrity loving the brand. Cardi B has an upcoming collection launching with Fashion Nova. According to People Style, the collaboration will be out in October. She announced the news on her Instagram just days after releasing her album "Invasion of Privacy."
"I've collaborated with Fashion Nova, okkkur!" she continued. "They are the greatest people. They are giving me good quality, everything for my fall collection. I'm so excited to share with y'all. I'm so excited to see women dress beautiful, very fashionably and just wait for the fall!"
Until then, there are tons of other fashion options for you. Jenner's Coachella romper is still in stock, like stated above. There's actually an entire section on the website dedicated to all the pieces that Jenner loves to wear. Four pages of favorites, to be exact. There are even some Kardashian favorites sprinkled into the mix as well.
Jenner is the only celebrity to have her favorites featured on the website. You know, until Cardi B's line comes out. Jenner's post was not captioned as an ad, so there's a good chance that she just really does like the fast fashion brand.
Fashion Nova is only available online at the moment. So if you want to get all of this basic goodness, you're going to have to have fast fingers and hope that your size is still in-stock. There are so many ways to make the outfit your own too.
Sometimes it's hard to look like Jenner, but this is not one of those times. It's fashionable times like these that the world needs to take advantage of. Because they don't come around very often. Especially not for under $20.