Kylie Jenner Proves She's A Cool Mom With Matching Fendi Outfit & Stroller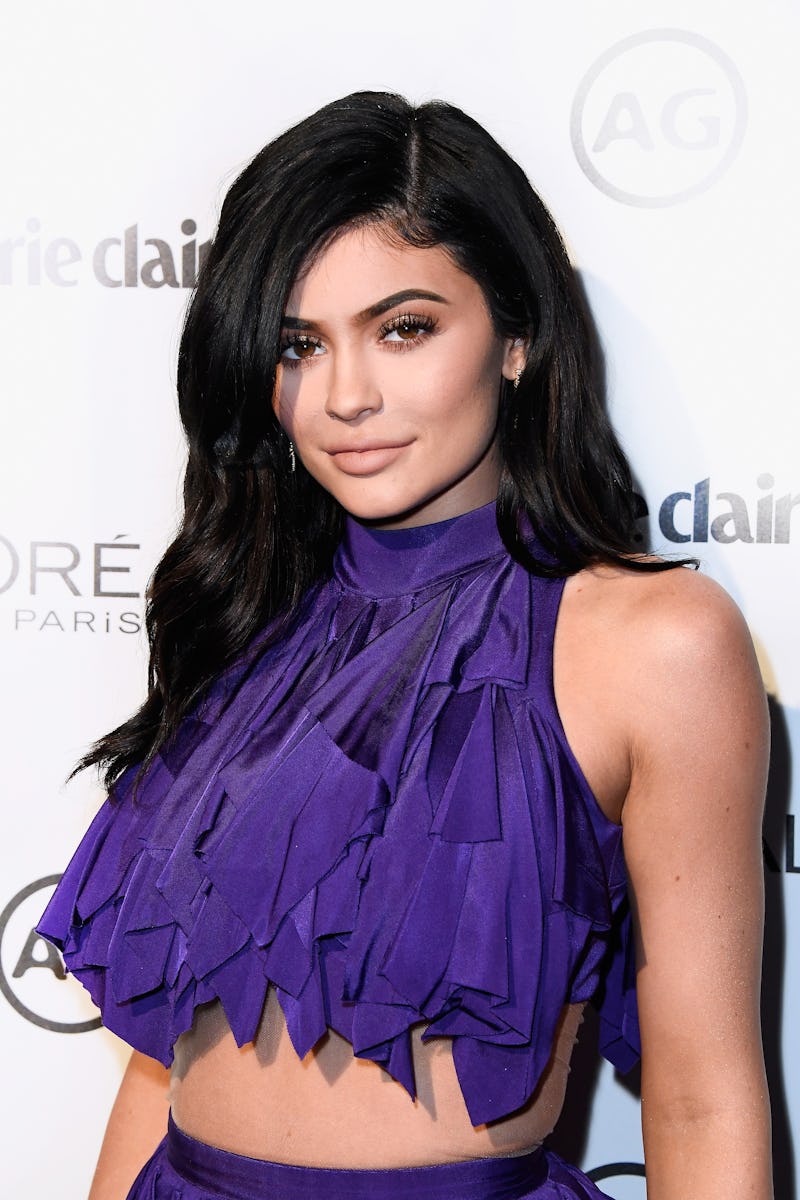 Frazer Harrison/Getty Images Entertainment/Getty Images
Kylie Jenner is not just a mom. She is a cool mom and she's out to prove it once and for all. According to her Instagram photo, Kylie Jenner matched her Fendi outfit to her Fendi stroller. Looking this good is a lifestyle and she's here to let fans know that she hasn't lost it.
If there's one thing that this social media star loves just as much as baby Stormi, it's showing off her high-end accessories on Instagram. Mix all of those things together and you have her lasted #OOTD. The photo shows Jenner wearing a Fendi dress, shoes, fanny pack, and stroller all in matching print. Heck, there's a good chance that even her sunglasses are Fendi.
Basically, this one outfit likely costs more than every outfit in your closet combined. Oh, and just in case you didn't realize that all of this was genuine designer, Jenner added the throwing up money emoji to the end of her caption. If that doesn't let you know that she's self-aware, then I don't know what does.
Although Stormi can't be seen in the photo, there's a good chance that Stormi is sitting inside that Fendi stroller wearing her own head-to-toe Fendi outfit as well. Or maybe Jenner took a fake stroll just to show off the new accessory. You just never know.
While it might not be the most practical, you really shouldn't be surprised by the look. Jenner loves to show off her high-end accessories and outfits online. Having a baby just gives her even more opportunities to do so. Although she took a few months off to, you know, actually have a baby, one of the first things she did when she got back on the 'gram was to show off her accessories.
A month after having Stormi, she shared a picture of her standing in the middle of her ginormous handbag closet. Yes, Jenner has an entire closet just for her bags. Just a day before her all-Fendi outfit post, she was rocking a Fendi bag for Hump Day. The brand isn't tagged in any of the posts, so there's a good chance that they're not sponsored.
Bottom line: Jenner is on a Fendi kick. And once you see her wearing head-to-toe Fendi, you'll want to go out and stock up on the accessories as well. Because that's just the way the world works nowadays.
Jenner also posted a close-up photo of the stroller on her Instagram Stories. The vintage-styled rolling baby carrier doesn't just have the Fendi print on the carrier. There's also an official brand stamp on the actual stroller itself. It looks as if the carrier comes off of the top as well.
If you're looking to get Jenner-level baby accessories, there is some good news. Although the exact stroller in the photo is no available online, there is a Fendi stroller currently being sold at Bergdorf Goodman. The covered baby roller will set you back a cool $1,600. You can also shop Fendi shoes, shirts, and pants for your baby to quickly grow out of as well. Clothing ranges from $241 to over $700.
This is far from the first time that Jenner has decided that she loved a brand so much that she wanted to wear it head-to-toe. Jenner has done the same exact thing with brands like Juicy Couture and Louis Vuitton. Not to mention the month that she wore almost exclusively her own matching sets from The Kylie Shop.
Notice how out of all the items, Jenner opts for a chic bag instead of an official Fendi diaper bag. Because she's not just a regular mom. She's a cool mom.