Lime Crime Is Donating 100 Percent Of Sales To Hurricane Harvey Efforts When You Buy This Lipstick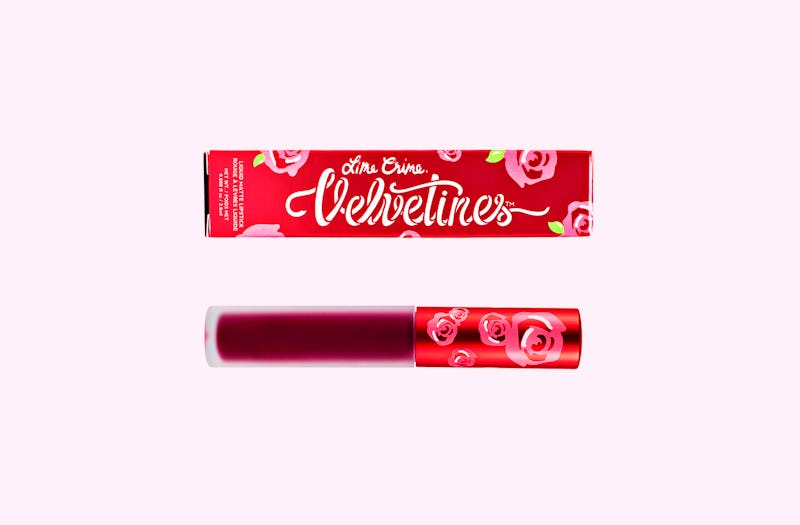 Courtesy of Lime Crime
There's something so great when companies, especially beauty brands, step up and donate some of their sales when a crisis hits. In the wake of Hurricane Harvey, celebrities like the Kardashian family and Sandra Bullock have been very vocal about donating money for Hurricane Harvey victims, and now beauty brands like Lime Crime are following suit.
If you've been wondering how you can make a contribution to help the Hurricane Harvey Efforts, beauty brand Lime Crime announced they will be donating 100 percent of sales when you buy their matte lipstick.
Lime Crime chose their berry red, Beet It Matte Velvetine shade, as the lipstick that will have 100 percent of its sales donated to the Red Cross in hopes that the money will continue to be able to help victims who are suffering from Hurricane Harvey's destruction.
As of now, you can purchase Lime Crime's Beet It lipstick for $20 on limecrime.com. The sales from Beet It will benefit the Red Cross through Sept. 12.
You're getting a staple lipstick for the fall while benefiting a good cause at the same time, so what's stopping you? Go ahead and stock up on one, two, or more of these Beet It matte lipsticks so that we can all Beat Harvey together.
Lime Crime Beet It Liquid Matte Lipstick, $20, limecrime.com
It's a gorgeous shade you will no doubt be wearing all fall and winter long.
What an incredible initiative, Lime Crime! Let's hope more brands take note and do the same.