LiLo Is Really Rooting For A 'Mean Girls' Sequel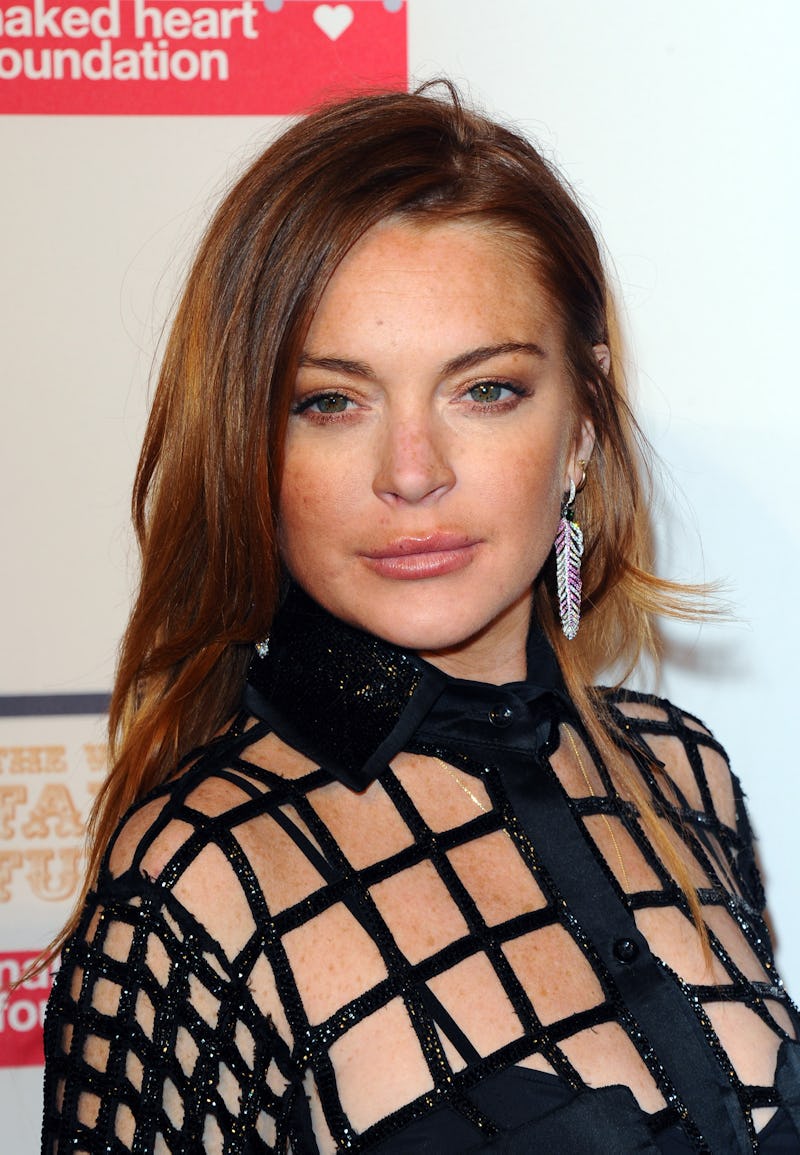 Stuart C. Wilson/Getty Images Entertainment/Getty Images
Along with the many Mean Girls fans advocating for a sequel, you can count Cady Heron in. In a Facebook Live interview with CNN on Thursday, star Lindsay Lohan revealed she's still rooting for another Mean Girls. "I have already written a treatment for it," she said. "I just need a response. I know Mark Waters, the director; he'd happily come back." Lohan also promised that she would keep advocating for the sequel. She said,
"I have been trying so hard to do a Mean Girls 2. It is not in my hands. I know that Tina Fey, and Lorne Michaels and all of Paramount are very busy. But I will keep forcing it and pushing it on them until we do it."
Even before this interview, Lohan has made no secret that she would like the enduringly popular 2004 teen movie in which she starred to make a major comeback. Lohan has asked her co-stars to have a reunion on Instagram, and took the 2014 reunion special as an opportunity to bring up the possibility. Basically, Lohan is to Mean Girls 2 as Gretchen Wieners is to "fetch," but unlike Regina George, I'm not complaining.
When Lohan has brought up the topic in the past, co-stars like Rachel McAdams (Regina George) and Daniel Franzese (Damian) have expressed their enthusiasm for a reboot. Tina Fey, who wrote the original film, has reportedly passed on involvement with a sequel, despite Paramount's wish that she get involved with a new Mean Girls film. "In general, I don't know why I didn't just try to do Mean Girls 2," Fey admitted in a Howard Stern interview. "Everyone does [sequels]." Fey is, however, involved with the upcoming stage musical version of the film.
While Stern asked a diplomatic Fey about it, it seems that Lohan might have forgotten that Mean Girls 2 already exists. It was an ABC Family (now Freeform) made-for-TV movie that didn't feature the original cast, but instead starred Meaghan Martin and Jennifer Stone as a new group of Plastics. It's more of a remake than a sequel, and sadly it did not get the best reviews.
Fey seems to be wary of making sequels that might lack the originality and cleverness of the original, with the actual Mean Girls 2 serving as a warning. Mean Girls fans shouldn't despair, however. It's possible Fey will change her mind, especially considering the fans and stars clamoring for more. But I hope that regardless of what happens, we'll get the chance to read Lohan's treatment one day.