Meghan Markle Might Wear Two Wedding Dresses & She Honestly Deserves It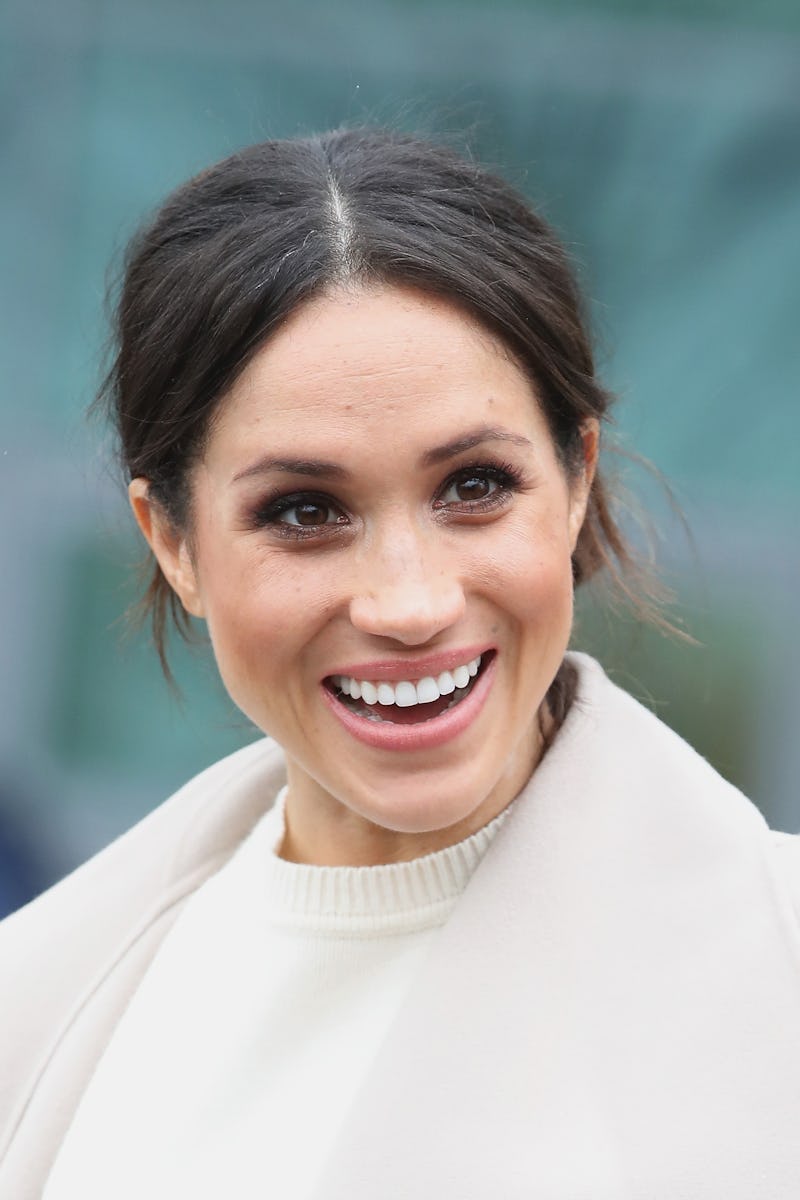 Chris Jackson/Getty Images Entertainment/Getty Images
A royal wedding is coming, and fashion (and royal) lovers everywhere seem to be dying for the latest scoop on what's happening with the plans. While royal family enthusiasts already know the date and some of the guest lists for the big day, Meghan Markle's wedding dress has remained a mystery. Now, though, there's been a bit of a scoop regarding what Markle will wear when she weds Prince Harry. As it turns out, she's getting not one dress but two, and she totally deserves it.
Markle and Prince Harry announced their engagement shortly after Thanksgiving (or at least for we Americans it was after Thanksgiving), and since then, Markle has been making headlines for her impeccable style. Much like future sister-in-law Kate Middleton, Markle's sartorial choices are highly sought after, and it was people around the world wondering what she's wearing.
Following the announcement of she and Prince Harry's engagement, her stunning white trench coat was renamed in her honor, and nearly every piece she's worn publicly has become near impossible to get your hands on. From boots to jackets to bags, each choice is examined and admired, and why should Markle's wedding dress be any different? Thank god for royals and their luxurious lives because fans of the future member of the family are allegedly getting not one but two wedding frocks.
According to Vanity Fair, a source revealed that the future royal won't have just one but will instead opt for two dresses for the occasion. The source explained, "She will have two dresses, one for the ceremony and another dress for the evening. The plan is for her to change after the ceremony so that she can party the night away in something glamorous and less restrictive. Meghan can't wait to surprise everyone, especially Harry. The wedding dress itself will be traditional and elegant. There is talk of some lace and sleeves and Meghan has been working very closely with the designer who has been sworn to secrecy."
Before Markle detractors start chatting away online about royal excess, there is precedent for future members of the family to wear two dresses. According to The Cut, when Kate Middleton wed Prince William, she also chose to wear two gowns, a more formal and traditional frock for the ceremony and a more glamorous and easily maneuverable dress for the celebration.
As for who could be the brains behind the dresses? The Daily Mail suggests that famous United Kingdom based house Burberry is the top contender. They glossy reports that they've been told by sources that "top level meetings" have taken place at the brand leading to the belief that soon-to-be outgoing president Christopher Bailey will be designing Markle's gown, and it's not that much of a stretch.
Remember when Prince Harry was almost bit by a pony in Scotland? Well, during that official trip, Markle also made headline. It just wasn't because she was almost bit by a Shetland pony like her paramour. While in Scotland, Markle wore a gorgeous (and very fitting) Burberry tartan coat which means she's no stranger to the design house, and it wouldn't be a shock to see her wear them for her very British royal wedding.
According to The Daily Mail, though, the designer of Markle's wedding gowns will not be revealed until the day of the wedding, and honestly, who's to say there has to be only one? Since the future royal is reportedly wearing two gown, could she not also feature two designers? Only time will tell, but until then, it's time to daydream about the romantic frocks Markle is undoubtedly trying on and attempt not to be woefully jealous.