Meghan Markle's Favorite Mascara Costs Less Than $10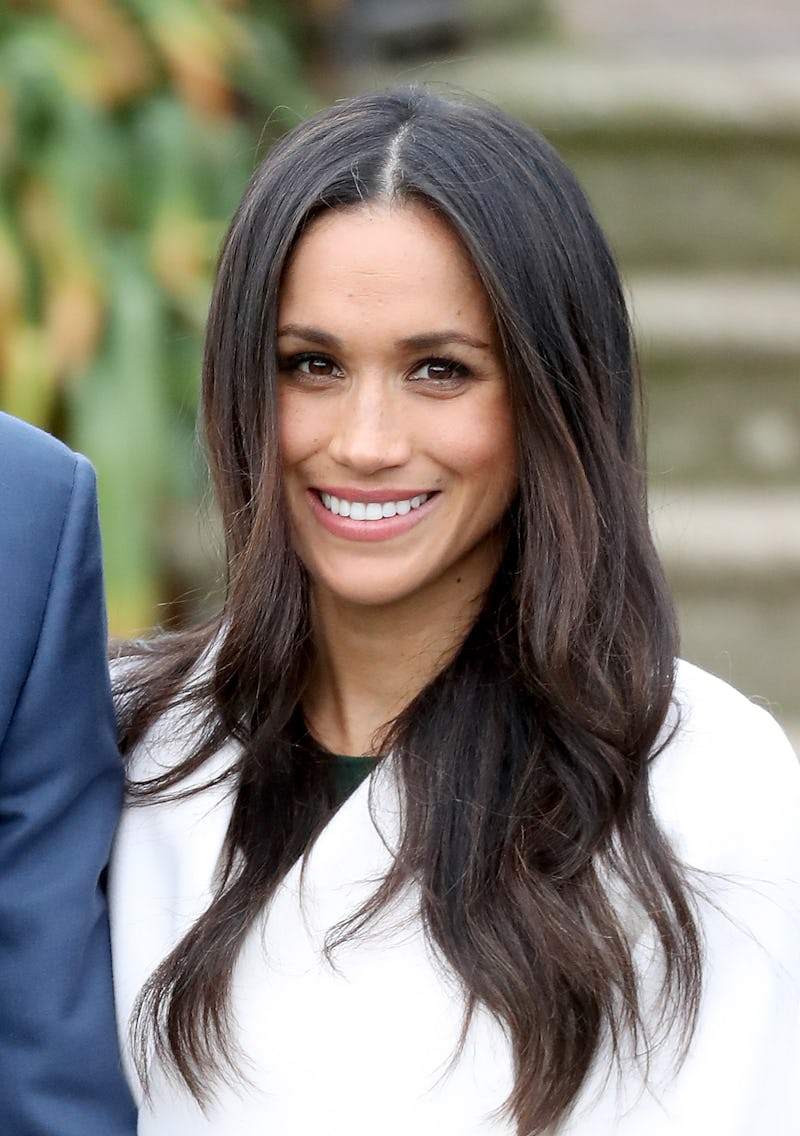 Chris Jackson/Getty Images Entertainment/Getty Images
Meghan Markle has quickly become an influencer in the beauty world, where her no-makeup-makeup style has inspired countless of people to follow in her footsteps. But the great thing about her beauty routine is that almost anyone can afford to mimic it. Meghan Markle's favorite mascara costs less than $10, and you can pick it up while buying Vitamin Water on your way to work. It's a drugstore staple, and chances are you might already own it.
Markle has long been a champion of no-fuss beauty, where she prefers a minimalist approach to her makeup routine. For example, when her former hairstylist revealed how the Duchess achieves her flawless blowout and shiny hair, she explained that she only uses three high quality products in her bathroom, focusing on shampoo, a treatment mask, and a volumizing hairspray. For less than $100 in products, you too can get that healthy, frizz-free style.
To get her soft skin, she skips the pricey department store brands and instead indulges in Nivea's Skin Firming Hydration Body Lotion, where she admitted to Beauty Banter that she would "buy a case of this at a time." Then to keep her pores clean, she likes to go with a classic staple and reach for her Biore Daily Cleansing Cloths, which costs a mere six bucks at Walgreens or Target. Her shower is just as low-maintenance as her skin care routine, where she swears by Dr. Bronner's Body Wash in Lavender or Almond, which is only a little over six dollars.
Markle also pleasantly surprised beauty lovers when it became public she always asks her makeup artists to allow her freckles to peep through her foundation, mainly because she feels confident in her look and doesn't want to change it. She also asked for a minimal makeup look for her much-talked-about wedding day, tapping into the help of an old friend — makeup artist Daniel Martin — to bring out rosy cheeks and a dewy glow.
All these things combined together — from her drugstore body wash to her choice for barely-there makeup for a wedding that will be captured in history books — make Markle feel so relatable. She makes feeling like a royal attainable, which is why news of her favorite mascara is so exciting: It's from Maybelline, and any of us can pick it up no matter our budget.
The tea was shared by Lydia Sellers, her former makeup artist, who talked to HELLO! about the Duchess's favorite mascara formula, and how Markle actually introduced her to the product.
"Meghan actually introduced me to a drugstore mascara, Maybelline New York Lash Sensational Luscious Mascara," Sellers shared. "I keep it stocked in my kit now at all times thanks to her! This mascara really helps to amplify your lashes and polish off the entire look. It's great for full volume and lengthening, the formula is super hydrating. I love how it builds, and that the price point is accessible for all budgets."
The product sells for less than $10, clocking in at $8.99, making it an affordable purchase. Admittedly, though, the product has mixed reviews on beauty sites like Ulta and Sephora, where it averages about three stars. Peeking at the reviews, many people agree that it does lengthen, add volume, and separates and adds definition to the lashes, but it's also difficult to remove and has a sticky texture.
However, while some people weren't impressed with the formula, others seemed to swear by it, so it might just depend on your individual lashes. If you want to channel that "Markle Sparkle" for cheap, the Maybelline mascara is a great — and affordable — way to try it.