Why Megyn Kelly Should Get Billy Bush's NBC Spot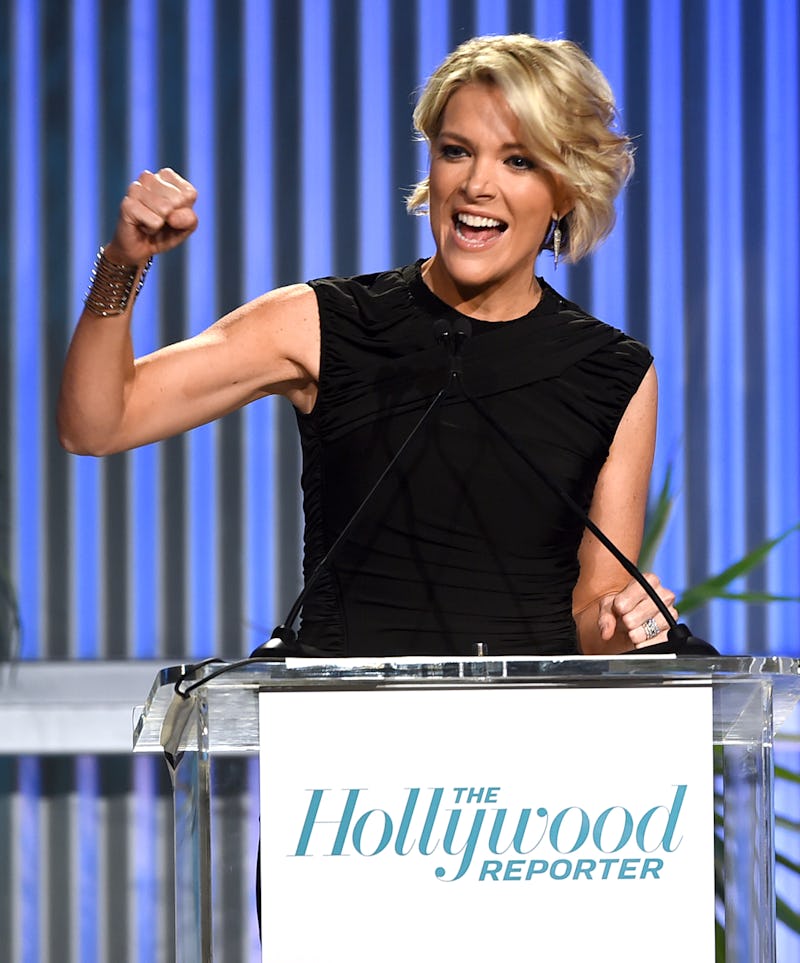 Kevin Winter/Getty Images Entertainment/Getty Images
By now, we've all heard that Fox News anchor Megyn Kelly is stepping away from the "fair and balanced" cable news channel to take on a new challenge at NBC News. While the precise details of Kelly's new role on NBC have yet to be announced, Entertainment Tonight is reporting on rumors that her daytime talk show might replace the third hour of NBC's morning program, Today.
If Kelly does indeed take over the 9 a.m. hour on NBC, she'll be inheriting the time slot from Billy Bush, who was fired in October 2016 after the infamous 2005 Access Hollywood tapes leaked, where the anchor could be heard laughing as Donald Trump bragged about sexually assaulting women. Aside from the net-gain of adding another woman to the anchor desk at NBC News, Kelly's potential daytime slot signals an important symbolic victory in the ongoing struggle to validate the experiences of sexual assault victims.
Consider this: The former anchor (Bush) was caught on tape goading a certain President-elect's boastful claim that he could "grab [women] by the pussy" because he was famous. Replacing Bush with any woman would have made a statement, but Kelly, specifically, has been vocal in her criticism of Trump, and in her defense of victims of sexual assault. In fact, in her new book, Settle for More, Kelly reportedly discusses enduring sexual harassment from former Fox News CEO Roger Ailes.
That means that an hour of NBC's daytime coverage formerly anchored by someone who found it appropriate to laugh at an admission of sexual assault will now be replaced by someone who has spoken frankly and courageously in support of alleged victims of sexual assault. Regardless of your views on Kelly's politics or professional past, it's hard to ignore the significance of this shift.
And given that the same man who was boasting about sexual assault is about to be inaugurated as president of the United States, it can't hurt to have a woman who's willing to speak up for victims at the anchor desk of a major news network.
Although Kelly has her own record of questionable positions (particularly around issues of race), she has long stood out as one of the more principled journalists at Fox News. Even when Trump targeted her specifically during the campaign, she stood her ground, which bodes well for the fortitude she'll need to endure the slings and arrows her former colleagues may fire in her direction now that she's officially joined the "lamestream media."