Megyn Kelly's Facebook Post On Leaving Fox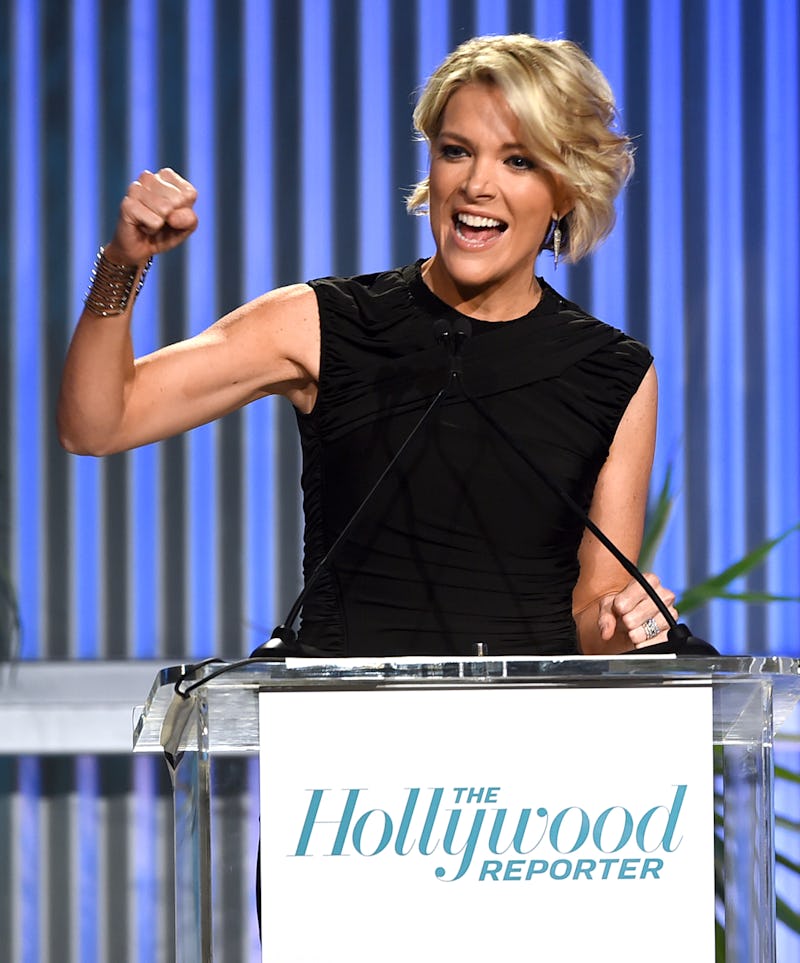 Kevin Winter/Getty Images Entertainment/Getty Images
On Tuesday news broke that sent shock waves through the cable news universe. Megyn Kelly will be leaving Fox News for a position at NBC. Shortly after the network change was reported, the woman of the hour herself spoke out about it. Kelly wrote on her Facebook page that she "will greatly miss my colleagues at Fox," but is "delighted to be joining the NBC News family and taking on a new challenge."
"Over a dozen years ago I started at Fox News in a job that would change my life," Kelly said in her short statement. "Now, I have decided to end my time at FNC, incredibly enriched for the experiences I've had."
According to the statement from Kelly, posted shortly after the New York Times broke the story, she will be "launching a new daytime show Monday through Friday, along with a new Sunday evening news magazine program." She will also participate in NBC's coverage of breaking news and political and special events coverage.
In her Facebook post, Kelly thanked the Fox News leadership, saying, "I remain deeply grateful to Fox News, to Rupert, Lachlan and James Murdoch, and especially to all of the FNC viewers, who have taught me so much about what really matters."
According to the New York Times, Fox News offered Kelly more than $20 million a year to stay with the network. However, according to the report, NBC News chairman Andrew Lack was able to snag Kelly by "offering her a triple role in which she will host her own daytime news and discussion program, anchor an in-depth Sunday night news show and take regular part in the network's special political programming and other big-event coverage."
Kelly's contract with Fox News does not technically end until the summer. It is not yet clear what would be the time slot for Kelly's Monday-Friday daytime show, nor her Sunday night program.
Kelly made national headlines in 2015 when she questioned Donald Trump over his comments about women during a Republican primary debate. Afterwards, Trump attacked Kelly, calling her a "bimbo" and saying she had "blood coming out of her wherever." Kelly recently published a memoir, Settle for More, and spoke about her experiences of facing threats from Trump supporters. She told CNN's Anderson Cooper. "We had security guards the whole year. I mean, the threat level just got so high that it was impossible not to take that seriously."