Read All Of Meryl Streep's Quotes About Trump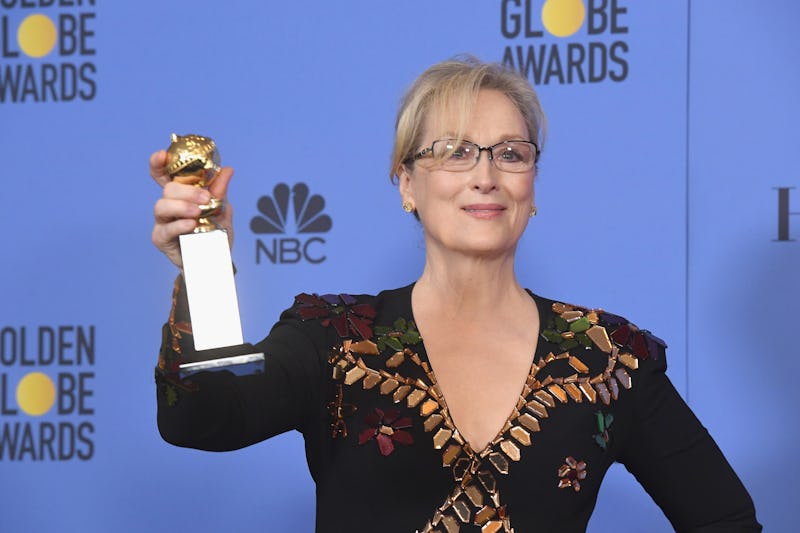 Kevin Winter/Getty Images Entertainment/Getty Images
In Hollywood, as in politics, personal convictions often translate onto the screen. Celebrities-turned-activists have a long and important role in the history of politics the world over, from Audrey Hepburn's part in the resistance against Nazi Germany to U2's Bono and his quest to end AIDS. In the most recent election, however, advocacy from the entertainment industry reached a fever pitch as celebs came out in droves against Donald Trump. And Meryl Streep was critical of Trump long before her moving Golden Globes speech, which touched on the rise of the President-elect in some of the best and most poignant ways. She said:
There was one performance this year that stunned me. It sank its hooks in my heart. Not because it was good. There was nothing good about it. But it was effective and it did its job. It made its intended audience laugh and show their teeth. It was that moment when the person asking to sit in the most respected seat in our country imitated a disabled reporter, someone he outranked in privilege, power, and the capacity to fight back. It kind of broke my heart when I saw it. I still can't get it out of my head because it wasn't in a movie. It was real life.
The moving speech, delivered as Streep accepted her Cecile B. DeMille Award for lifetime achievement, wasn't the first time the legendary actress used her platform to deride or criticize the real estate mogul who became our president-elect.