Weed Bath Bombs Are A Thing Now & This Is A Whole New Level Of Relaxation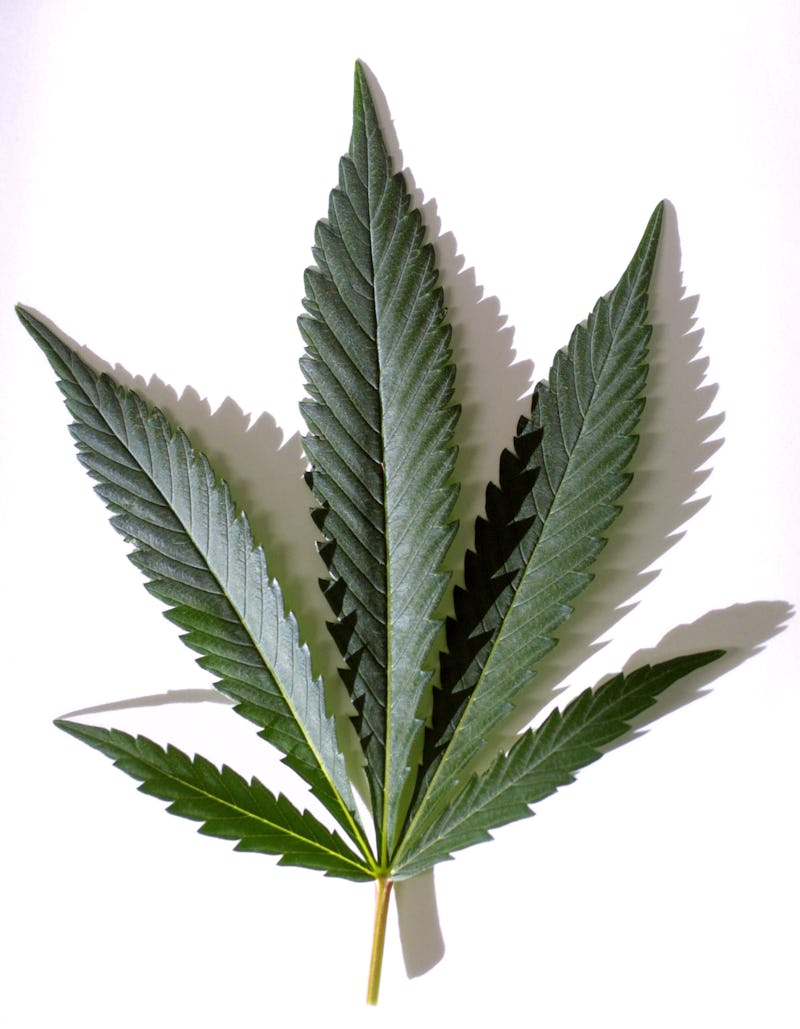 Michel Porro/Getty Images News/Getty Images
Weed bath bombs are a thing now, and they are here to make your bath experience as stress-free as possible. Japanese beauty brand Mirai Clinical's "CBD Bath Bomb" is as unassuming of a bath bomb as they come. It doesn't come with any bells and whistles, where it's just a round, colorless ball that you can plop into your bathtub without much to-do. Glitter streaks won't start gushing out, your water won't turn into an exciting acid green, and your bathroom won't start smelling like bubblegum like other products, but it will release CBD and help you unwind.
It promises to relax your body and mind with lime essential oils, the persimmon will nix any body odors from the day, and it's all natural, where it's free of sulfates, synthetic dyes, artificial fragrance, and preservatives.
But its main appeal is the cannabidiol oil, which is a psychoactive. "CBD oil won't actually get you high — that's THC oil — but it is still an active component of cannabis. Unlike the oil that's used for recreational purposes, CBD is used to relieve pain, calm anxiety, and reduce swelling," Revelist explains. You might now get out of your weekday bath stoned, but you will feel smoother around the edges, which is the whole point of lazing around a bathtub, anyway.
CBD Bath Bomb with Persimmon, $8, Mirai Clinical
If you have any back aches, feel like your boss frayed your nerves that day, feel more than a little overwhelmed with your schedule, or just need a general time out, this bath bomb is just the ticket to help you reset from the hectic week.
The only problem is that it has been selling out so quickly that there's an actual waiting list until mid-November for it. Apparently it's been a stressful month for Mirai Clinical's shoppers, and they snapped up their whole supply. To make up for the delay, though, you'll receive a 10 percent discount code in appreciation for your patience.
The bath bomb is originally eight dollars, but the more you buy the less you have to pay. If you buy between one and two units, you pay eight dollars; three to five bombs clock in at $6.40 each, and six or more units cost $5.60 each. Now you just have to wait until November to get your batch! In the meantime, below are some other cannabis-related beauty products you can try out while the weed bath bombs are being made.