Monica Crowley Was Hit With Plagiarism Charges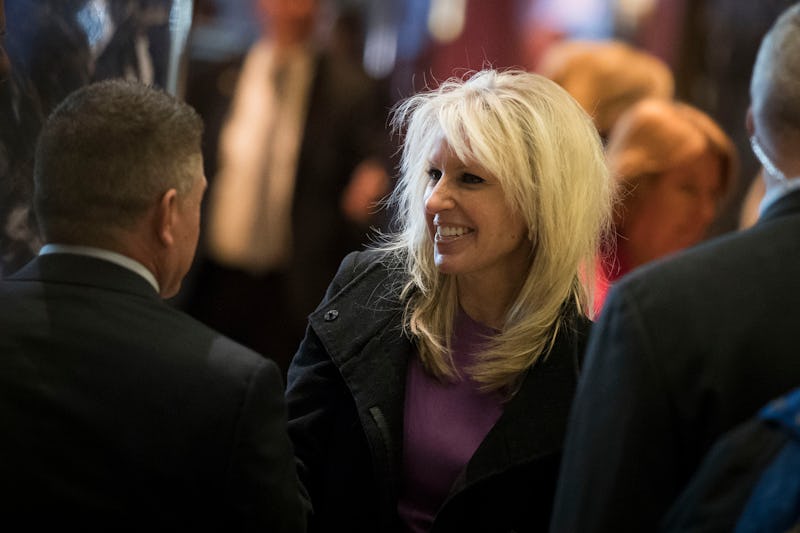 Drew Angerer/Getty Images News/Getty Images
It's getting tough to keep track of all the simmering issues, controversies, and scandals wrapped up within the Trump presidential transition. Whether you're talking inflammatory or underqualified nominations, conflict of interest concerns, or sudden and unexpected resignations, there have been more than enough incidents to draw eyeball-rolling. And yet, one appointment has apparently embroiled the Trump team in a very familiar situation: As detailed in a report from CNN's Andrew Kaczynski, former Fox News personality and incoming national security council communications director Monica Crowley has brought yet another plagiarism scandal to the Trump team's doorstep.
You might remember that the Trump campaign suffered a hugely embarrassing plagiarism-related flap during the Republican National Convention last year, even though it didn't ultimately do much (if any) meaningful damage. After Melania Trump delivered a well-received speech to the convention, it was revealed that portions had been taken word-for-word from Michelle Obama's speech at the 2008 Democratic National Committee. A longtime Trump staffer ultimately took responsibility for the lifted passages.
In Crowley's case, however, what's being alleged is far more systematic and less easily written-off than a couple of lines in a political speech. As Kaczynski details, huge swaths of Crowley's 2012 book What the (Bleep) Just Happened?: The Happy Warrior's Guide to the Great American Comeback are allegedly plagiarized from a variety of sources.
Crowley, 48, has written three books in her career, the previous two about her time working for former president Richard Nixon.
The Trump transition responded to CNN's report with a statement decrying "any attempt to discredit" Crowley as "a politically motivated attack."
Monica's exceptional insight and thoughtful work on how to turn this country around is exactly why she will be serving in the Administration. HarperCollins — one of the largest and most respected publishers in the world — published her book which has become a national best-seller. Any attempt to discredit Monica is nothing more than a politically motivated attack that seeks to distract from the real issues facing this country.
Suffice to say it sounds like the Trump transition doesn't plan to take this issue very seriously, and that's not terribly surprising. Although plagiarism charges in politics were once enough to derail careers and campaigns — just ask Joe Biden — as with so many types of controversy in recent years, the stigma and sting seems to have dulled through the years. For instance, Kentucky Sen. Rand Paul's plagiarism scandal in 2013 barely dented him.
Crowley is not the only former cable news personality who may have found a home in the impending Trump administration — CNBC host Larry Kudlow, a champion of conservative supply-side economics, has also been rumored for a role.