Love Can Be An Act Of Resistance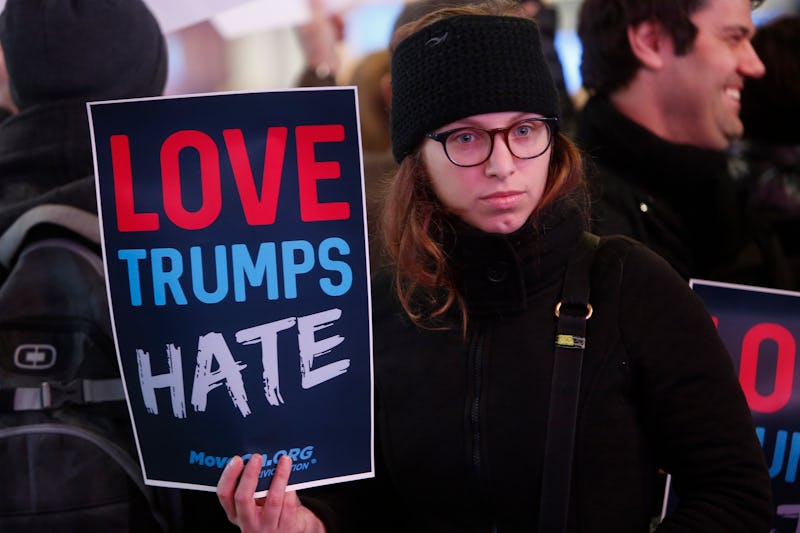 Thos Robinson/Getty Images Entertainment/Getty Images
Like most people, I'm a big fan of love. I'm a pacifist at heart, and while it may sound overly simplistic in these challenging times, I do believe that all positive, lasting social change must stem from a place of love and compassion — not violence or anger. Love might not be all we need, but John Lennon was definitely onto something. I'd argue that love is like the baking soda for any social justice cake; without it, the recipe just doesn't rise properly.
Even though Valentine's Day is a corporate holiday we might want to roll our eyes at, I'm here to argue that this year, celebrating the power of love is more important than ever. In the past weeks since President Trump's inauguration, we've seen people band together — as activists, allies, and friends — in a way that we should all take a minute to appreciate. Those who showed up at airports to protest refugee bans weren't just doing so because of their political principles — they were taking a stand firmly on the side of love. And that's worth celebrating for what it is: a radical act.
As we move forward in this marathon of resistance, let's take a moment to recognize why love in a time of Trump is a radical act. If you agree, spread some love today — and tomorrow.