Payless Shoesource Has Filed For Bankruptcy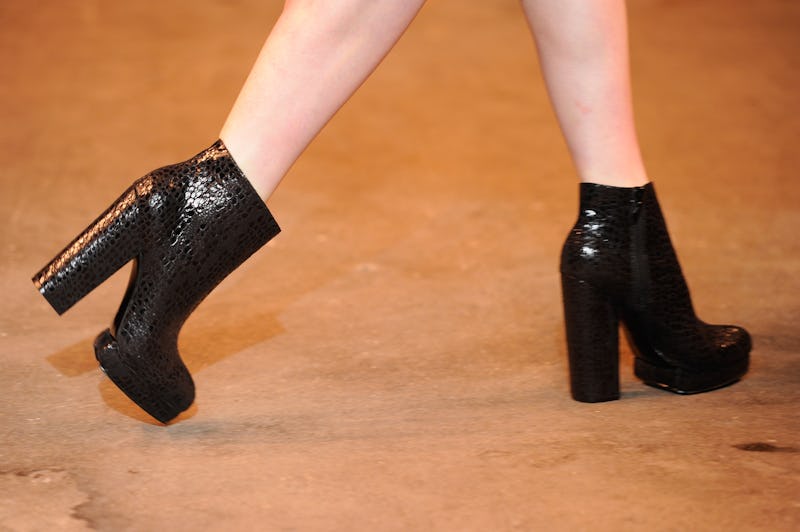 Arun Nevader/Getty Images Entertainment/Getty Images
Payless was the place to get shoes in the '90s, but apparently, the company has seen a profit loss since then. Payless reportedly filed for bankruptcy — but that doesn't mean we've seen the end of affordable footwear.
According to Business Insider, the retailer is closing 400 stores in the U.S. and Puerto Rico immediately, reducing its 4,400 store locations to 4,000. "This is a difficult, but necessary, decision driven by the continued challenges of the retail environment, which will only intensify," CEO W. Paul Jones reportedly said in a press release. "We will build a stronger Payless for our customers, vendors and suppliers, associates, business partners and other stakeholders through this process."
Closing 400 stores will help the company meet its goal of reducing debt by 50 percent, MarketWatch reports. According to BizJournals, the company considered closing a total of 1,000 stores at one point. So, for fans of the affordable brand, this really is a much better alternative. You can still shop from the brand online or visit a location near you, if possible. It's high time to relive the '90s glory days and have a Payless shopping spree. Because why pay more when you could pay less, you know what I mean?
You don't have to give up on shopping seasonal must-haves from this retail quite yet.
If you're among those who would mourn the loss of more of these stores, make sure you start shopping! They've got everything from sneakers to sandals to help you put your best foot forward this season.
Zane Flat Ghillie, $24.99, Payless Shoesource
Lace-up sandals just in time for festival season? Don't mind if I do!
Madrid Peep-Toe Bootie, $29.99, Payless Shoesource
Open-toed booties couldn't be more perfect for spring weather. You've got to get a pair of these in your cart, stat.
Champion Reign Runner, $24.99, Payless Shoesource
Make sure all of your athleisure needs are met by shopping sneakers from the retailer, too.
If the thought of seeing this store shut down for good is just too much to handle, take advantage of the chance to shop affordable footwear while you still can.
Fill your virtual carts or stop by a Payless that's still open for business because you haven't seen the last of these brick and mortars.