Here's How Women's Marches In Every State Looked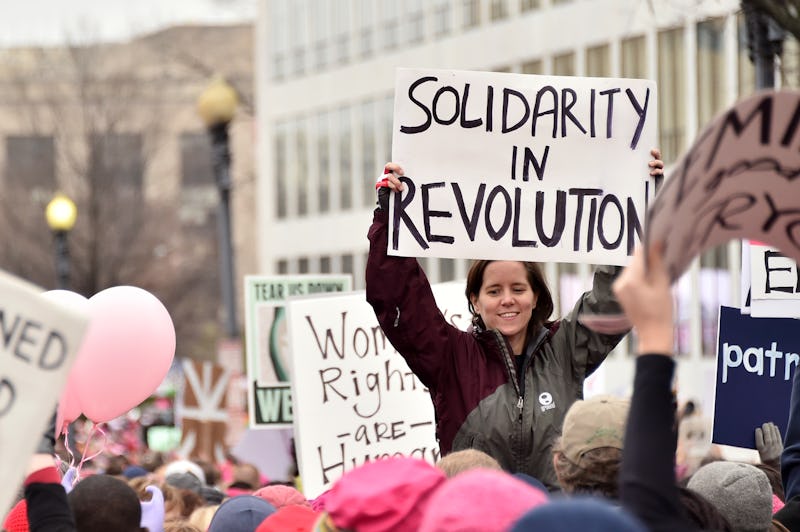 Mike Coppola/Getty Images Entertainment/Getty Images
If you haven't been living under a rock, you've definitely heard about the Women's March on Washington, and its many sister marches. The sister marches were scheduled to take place in all 50 states, making the Women's March accessible to women around the country. And if you're wondering what Women's Marches in every state looked like, look no further.
Sister marches were organized by volunteers in solidarity with the Women's March on Washington, and an estimated 4.6 million people were scheduled to attend 673 marches around the world, according to the Women's March website. And that's not even counting the number of people who stand in solidarity with marchers but couldn't attend in person. The sister marches even went international, reaching marchers on every continent. Yes, I said every continent. As in people were marching in solidarity as far off as Antarctica.
The marches may have been scheduled to take place on Jan. 21, but the organizers of the Women's March hope the marches are just the "first step towards unifying our communities, grounded in new relationships, to create change from the grassroots level up," according to the Women's March website. Hopefully the marches serve as a call to action. If the photos from today are anything to go off of, it's clear that people are really trying to send that message of solidarity, and, just as importantly, keep it alive.