Tom & Gisele's Wedding Pics Are Perfect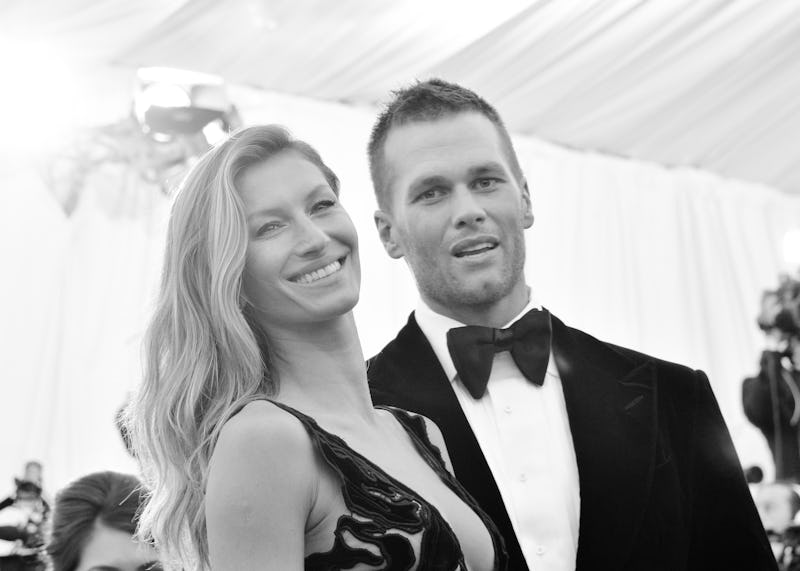 Andrew H. Walker/Getty Images Entertainment/Getty Images
On Super Bowl Sunday, it's important to honor football's most dynamic duo: Tom Brady and Gisele Bündchen. The Patriots' quarterback and supermodel are going strong after eight years of marriage, and pictures from Tom Brady and Gisele Bündchen's wedding show that their relationship has never been about the spotlight, despite the fact that they are one of the most high-profile couples in the world.
Bündchen and Brady began dating in 2006 and were married in 2009. They've since had two children together and stayed a couple, although they've never sugar-coated troubles in their relationship. "We've been through a lot of ups and downs together, and in so many ways, that's kind of built our relationship so strong," Brady said in a 2016 Access Hollywood interview about his marriage.
Brady and Bündchen built the foundation of their relationship up strong. Their initial wedding ceremony, held in February of 2009, was very small, with only immediate family in attendance. Brady told GQ in 2016 that the Santa Monica wedding was planned in only 10 days. "We went back to the house and I barbecued aged New York strips" he recalled. "We had champagne, a cake, some ice cream. It was a great night."
In April 2009, Brady and Bündchen held a larger ceremony in Costa Rica. Very few pictures, except for some sneaky paparazzi shots, from that night emerged, but Bündchen has filled in the gaps on her Instagram in the years following their wedding. Her throwback photos from that night show how in love she and Brady clearly were.
Brady and Bündchen are almost constantly on camera, so it makes sense that they have been sparing with their private wedding photos. It seems like a good omen for their marriage that they chose to keep both ceremonies mostly out of the public eye. Whatever happens on Sunday with the Super Bowl, at least they have each other to lean on for love and support.