Prodigy From Mobb Deep Dies At Age 42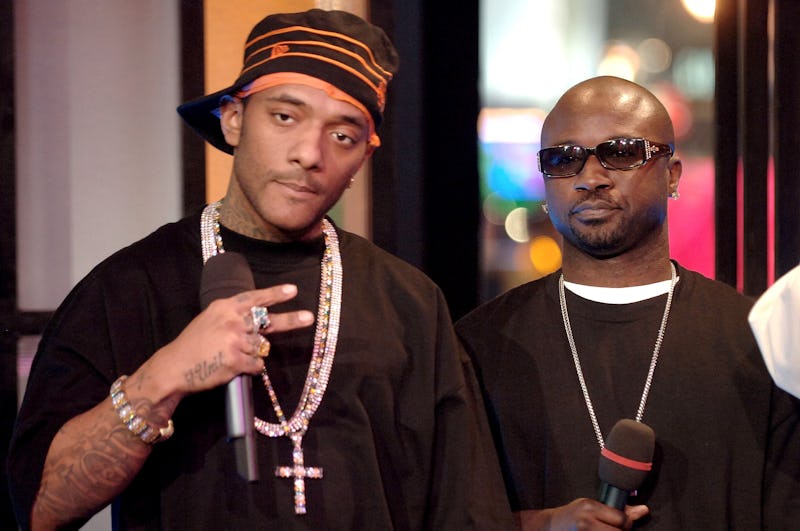 Bryan Bedder/Getty Images Entertainment/Getty Images
The hip hop world is mourning hard on Tuesday. One half of the legendary rap duo Mobb Deep, Prodigy, has died at the age of 42. Per TMZ, his publicist said he was hospitalized in Las Vegas a few days ago after a Mobb Deep performance "for complications caused by a sickle cell anemia crisis," which was an illness that he struggled with since birth.
Prodigy's publicist added that the exact cause of his death has not been determined yet. News of the rapper's death is even more shocking considering that TMZ reported that he was just in Vegas over the weekend performing with the Art of Rap tour, with other hip hop legends including Ghostface Killah, Onyx, KRS-One, Ice-T, and more. Prodigy reportedly performed on Saturday, June 20, just days before his death.
Along with his friend and partner Havoc, Prodigy, real name Albert Johnson, rose to fame in the early '90s as one half of the rap duo Mobb Deep. Since then, the duo have been considered New York rap legends and are best known for their biggest hits "Quiet Storm" and "Shook Ones."
The news of Prodigy's death has hit hip hop fans hard, and many people have already taken to Twitter to pay tribute and remember this legend of the hip hop world.
Most Fans are Paying Tribute By Playing His Music Loud
Some Remembered His Lyrics
And Many Thanked Him For The Endless Inspiration
Rest in peace, Prodigy.